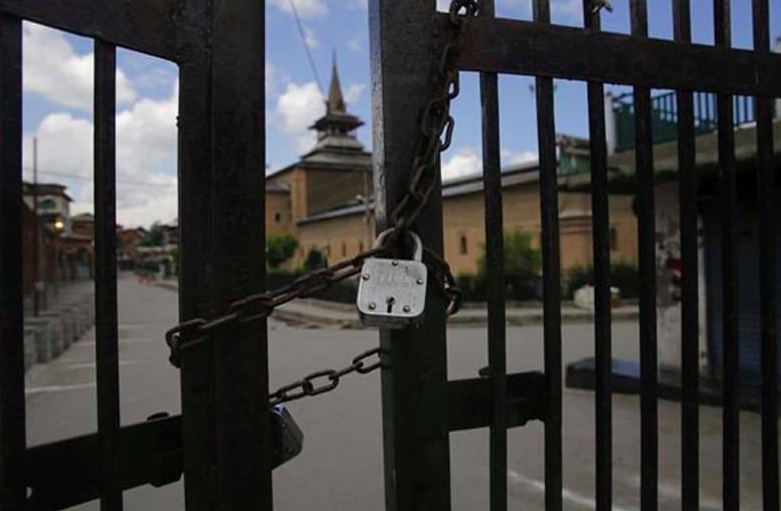 Srinagar: The historic Jamia Masjid was closed again as a precautionary measure after clashes broke out between protestors and security forces on Sunday morning in downtown Srinagar, where curfew-like restrictions have again been imposed in some areas.
Scores of youth hit the streets on Sunday morning outside Jamia Masjid, which reopened after remaining closed for two days, to protest against the killing of Ansar Gazwatul Hind chief Zakir Musa in a encounter with police and army  in Pulwama district on Friday morning.
However, forces deployed in the area swung into action and stopped the protestors from moving towards Nowhatta chowk. As the protestors didn't back down, security forces burst teargas shells to disperse the demonstrators, who were pelted stones.
The authorities later imposed restrictions in the area and closed all the roads leading to Jamia Masjid with barbed wires. A large number of paramilitary forces and state police personnel were deployed in the Jamia market and outside the worship place to prevent people from entering there.
Friday prayers could not be offered in the historic mosque for two successive weeks in the holy month of Ramazan. All gates of historic Jamia Masjid — stronghold of moderate Hurriyat Conference (HC) chairman Mirwaiz Moulvi Omar Farooq — locked on Friday and Saturday as a precautionary measure in view of killing of Musa.