Kuala Lumpur: At least 10 people were killed and 34 wounded after bus they were travelling in plunged into a monsoon drain along Jalan S8 Pekeliling, near MAS Kargo, KL International Airport in Malaysia.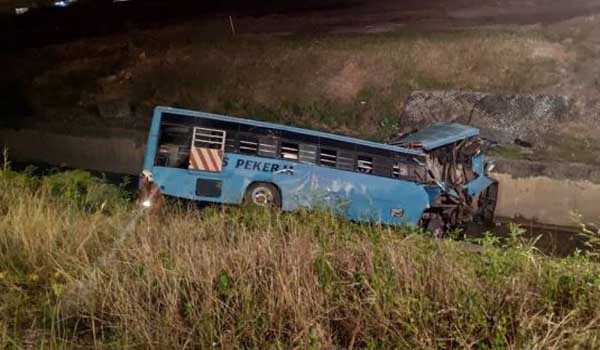 It is believed the driver may have lost control of the vehicle before he plunged the bus into the drain, however, the exact cause of accident is yet to be ascertained.
Eight foreigners and a local bus driver were killed at the scene while another foreigner died while receiving treatment. The remaining 34 passengers were sent to several hospitals, including Kajang, Serdang and Putrajaya hospitals for treatment.
Fire and Rescue Department personnel took about an hour to reach the victims as they had to cut through several parts of the bus. (UNI)