Srinagar: Five candidates from J&K have qualified the Union Public Service Commission (UPSC)-2018 examination, result of which was declared on Friday. All the qualifiers are from Jammu division.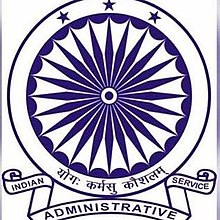 The list of qualified candidates has been issued on basis of their performance in written part of civil service exams held in September–October 2018 and interviews for personality test held in February- March 2019.
Rehana Bashir from Poonch district has secured 187th rank in the list while as Harvinder Singh from Jammu has got 335th rank in the list. Babar Ali of Mahore has got 364th rank while Gokul Mahajan has secured 373th rank and Devahuti has bagged 668th rank in the selection list of 759 candidates.
Kanishak Kataria, an alumnus of IIT Mumbai has topped the civil services exam. Kataria has graduated with a B.Tech from the institution.
Among the names of first top 25 candidates include 15 male and 10 females. A total of 759 candidates – 577 male and 182 female – have been recommended for appointment to the Indian Administrative Services (IAS) and Indian Police Services (IPS).