Srinagar: A day after the Congress promised to amend the Armed Forces Special Power Act (AFSPA), Bharatiya Janata Party (BJP) national president Amit Shah has raked up this contentious issue to woo voters in the Hindu dominated Jammu province of J&K.
"You have to choose between those who sacrificed their government to strengthen AFSPA or those who have promised to dilute this Act, which gives powers to the security forces fighting militancy in J&K," Shah said while addressing a rally at Udhampur in support of party candidate and Union Minister Jitendra Singh.
The Congress in its election manifesto on Tuesday had promised that AFSPA and the Disturbed Areas Act in J&K will be reviewed if the party came to power after the polls.
"It is shameful that the Congress has promised the dilution of AFSPA to appease the PDP and the NC," Shah said, adding that, "no one can dilute this Act, which is required to tackle militancy in J&K".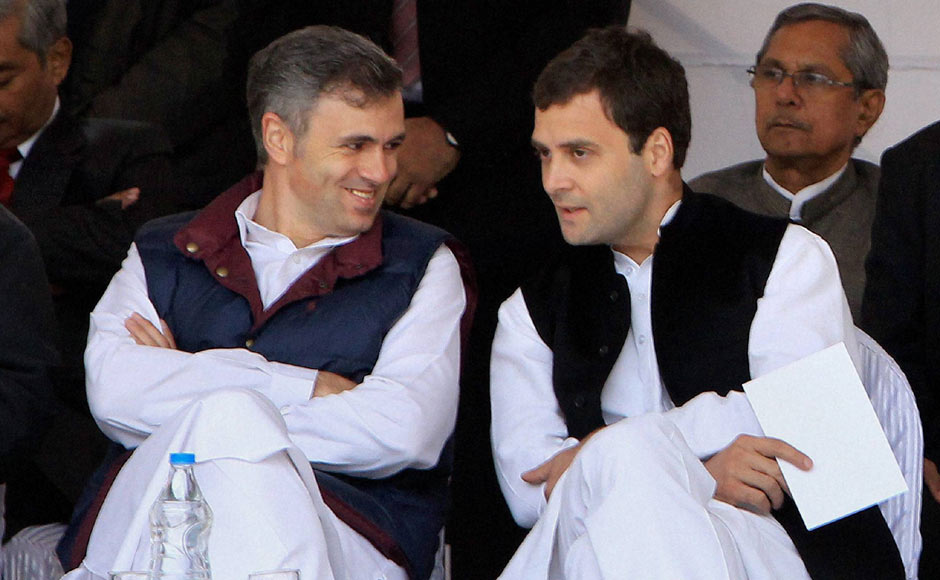 Launching a blistering attack on the Congress for 'ganging up' of the NC and the PDP to demoralise forces engaged in fighting militancy, Shah recalled that the BJP had withdrawn the support of the Mehbooba Mufti-led coalition on this issue. "When we faced pressure to dilute AFSPA, the BJP, in no time, had sacrificed its government to protect this Act," he recalled.
Meanwhile, asserting that no one can turn back the clock, Shah on Wednesday warned former Chief Minister Omar Abdullah against restoring the position of Prime Minister in J&K.
On Monday, Omar had said that his party will strive hard for restoring the autonomy of J&K that could include having the positions of "Sadr-e-Riyasat" and "Wazir-e-Azam".
"As long as the BJP is there, Omar cannot accomplish his nefarious designs," he said, adding that the government headed by Narendra Modi would intensify the campaign against militancy in J&K.
Also, while starting the poll campaign for BJP candidate Jugal Kishore at Sunderbani in Rajouri district, Shah lambasted the NC and Congress for advocating a separate Prime Minister for J&K and diluting AFSPA. Shah said, "Whether the BJP is in power or not, but it will not allow any such steps in future."