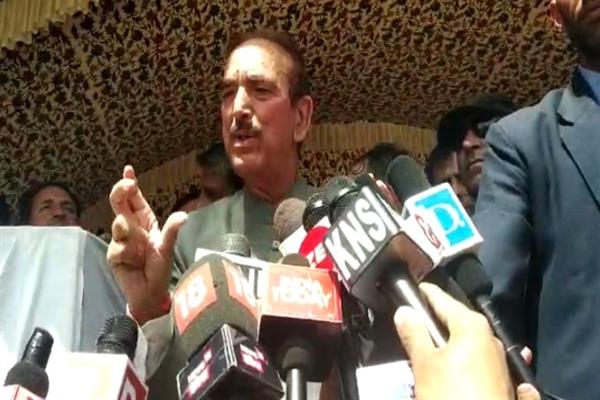 Senior Congress leader and former Jammu and Kashmir chief Ghulam Nabi Azad Wednesday said that Prime Minister Modi should know to control his tongue and think twice before speaking anything.
"The Congress manifesto is very exclusive. We have never made such an exclusive manifesto in the last 35 years," Azad said, while talking to reporters at Kupwara.
He said the separate voices coming from Kashmir are all because of PM Modi and his Kashmir policy.
"Modi pushed Kashmir to the wall and now the voices of dissent are coming from all parties," Azad added.
"The BJP ministers are abusing muslims. The PM is abusing opposition. They have no control on their tongue," Azad said. (KNS)