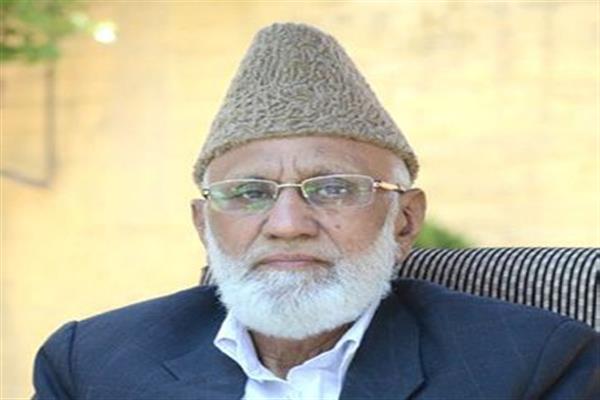 Srinagar: Tehreek-e-Hurriyat (TeH) chairman, Mohammad Ashraf Sehrai Sunday condemned the arrest of (TeH) district president Bandipora Danish Mushtaq Malik, Syed Imtiyaz Haider, Bashir Ahmed and the continuous detention of Nasir Abdullah of TeH since last 5 years now detained in Pattan Police station despite his Public Safety Act (PSA) being quashed.
He said that it is extremely unwise to deny political space and muzzle genuine voices. Sehrai said that Kashmir has been turned into a "concentration camp, where people are detained against frivolous charges".
In a statement , Sehrai expressed his serious concern over fresh arrest spree, harassment and humiliation during daily noctural raids.
While blaming authorities for evolving explosive situations in state and high handedness against peaceful citizens, Sehrai said, it is ironical that the space for the political dissent is being choked to an extend of enormous suffocation. He said the height is that whosoever raises the voice against repression and calls for early Kashmir resolution is being booked under charges of draconian laws.
He added that despite India being a signatory to the "Geneva Convention" on political prisoners is in breach of its international obligations by excessively relying on administrative detentions.