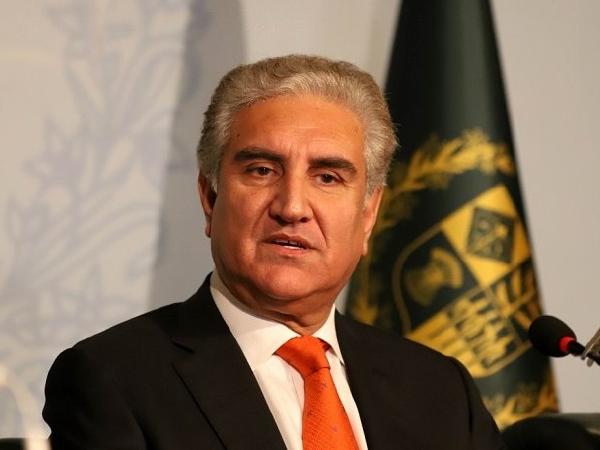 Srinagar: Pakistan foreign minister, Shah Mehmood Qureshi, has said that his country wants peace, but will not compromise on Kashmir.
"Pakistan wants peace in the region but will not compromise on Kashmir. We raised our voice over human rights violations in India-held Kashmir at every forum, including the House of Commons, the United Nations and the European Union," Qureshi said when he was asked about the recent tensions with India over Kashmir, Dawn news reported
The foreign minister said it was a big achievement for Pakistan that despite its boycott of the Organisation of Islamic Countries meeting, the forum termed "Indian atrocities in held-Kashmir state terrorism".
"We had already informed the world that Indian Prime Minister Narendra Modi could carry out some adventure in Kashmir before elections," he said.
Invited to a gathering of media persons on Sunday and his supporters in his constituency NA-156, Mr Qureshi spoke at length about US-Taliban peace talks in Afghanistan, the government's dealings with India over Kashmir and relationship with neighbouring countries, Dawn news reported.
US-Pakistan relations were under strain because of FATF but because of Pakistan's role in US-Taliban peace dialogues, the relationship with the US is going to take a new turn, said Qureshi.
"US had placed Pakistan in the grey list of Financial Action Task Force [FATF] and consequently, its relationship with Islamabad was not that great. But because of our successful foreign policy ties between both countries are improving," he said at the Multan Tea House, a café on the lines of Pak Tea House in Lahore, located inside the Multan Arts Council.
He attributed this to Pakistan's behind-the-scenes role in US-Taliban peace dialogue. "Our relations with the US are going to take a new turn. US-Taliban peace dialogues are underway in Doha and positive results are expected."