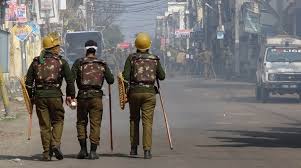 Jammu: State Road Transport Corporation (SRTC)  buses will ferry families of Kashmiri employees from Jammu to Valley, authorities have reportedly said after a series of meetings with the Jammu and Kashmir Civil Secretariat Employees Coordination Committee (JKCSECC).
"It was decided that sufficient  SRTC buses will be made available to send the families of the employees safely to Srinagar from tomorrow as per assurances of Dr. Asgar Samon Pr. Secy. to Transport Deptt regarding which a counter will be thrown open for safe passage along with security,"  JKCSECC said in statement.
 "Further security measures will be made to ensure safety of the employees in future as per assurances of Advisor (K)and Prin. Secy., Home.  Employees can join offices if feel secure and  there would be no curfew," the statement said.