Srinagar: Fresh landslides Wednesday again blocked the traffic on Srinagar-Jammu highway. Reports said that a fresh landslide hit highway in the Ramban district.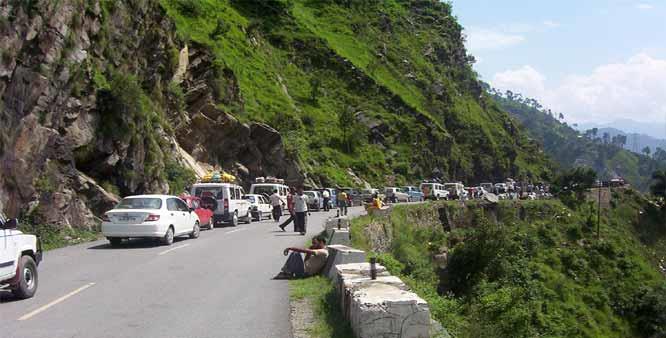 Last evening the highway was blokced for traffic after landslides hit Panthal, Battery Cheshma and Anokhi Fall areas on the highway. The landslides were cleared and one-way traffic was restored on the highway.
Meanwhile, the traffic is scheduled to ply from Srinagar to Jammu on the highway today as well. Officials said that the passengers travelling to Jammu on Tuesday had to return back to Srinagar due to the blockade and as such the traffic will against ply from Srinagar to Jammu. "One-way traffic from Srinagar to Jammu will be allowed as soon as the landslide is cleared," the official said.