Srinagar: Four people escaped unhurt when their car was hit by a landslide on the Jammu-Srinagar Highway in Ramban district Tuesday.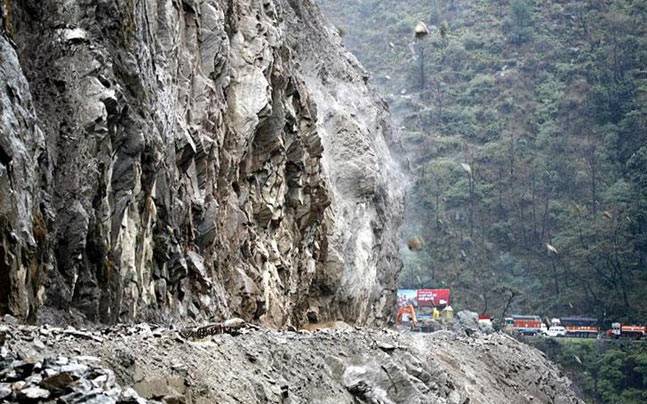 The car was hit by rocks when it was crossing the highway at Anokhi falls, officials said. However, the occupants escaped unhurt.
The traffic on the Kashmir Highway, which was reopened for traffic after six days of closure on Sunday night, is going on one way from Srinagar to Jammu.