Srinagar: Kashmir Editors Guild (KEG) while condemning the action of the security grid for not allowing senior journalists to cover the Republic Day parade at Srinagar demanded "stringent" action against police officers involved in the act.
"KEG demands that the state government to take stringent action against the police officers who sought to muzzle the press and take steps to create a situation where media can function freely and discharge its duty to the citizens by providing information on the happenings in the state," it said in a statement.
Giving details about the event, it said senior journalists were stopped at the main gate of the venue by security personnel and were not allowed to move inside despite having valid security passes provided to them by the authorities.
Senior photo journalists who had gone to cover the event were not allowed by the security men on the pretext that police has got "adverse verification" report against them. The Guild demanded the details of the "so called adverse reports that the police claims it has collected against the senior scribes.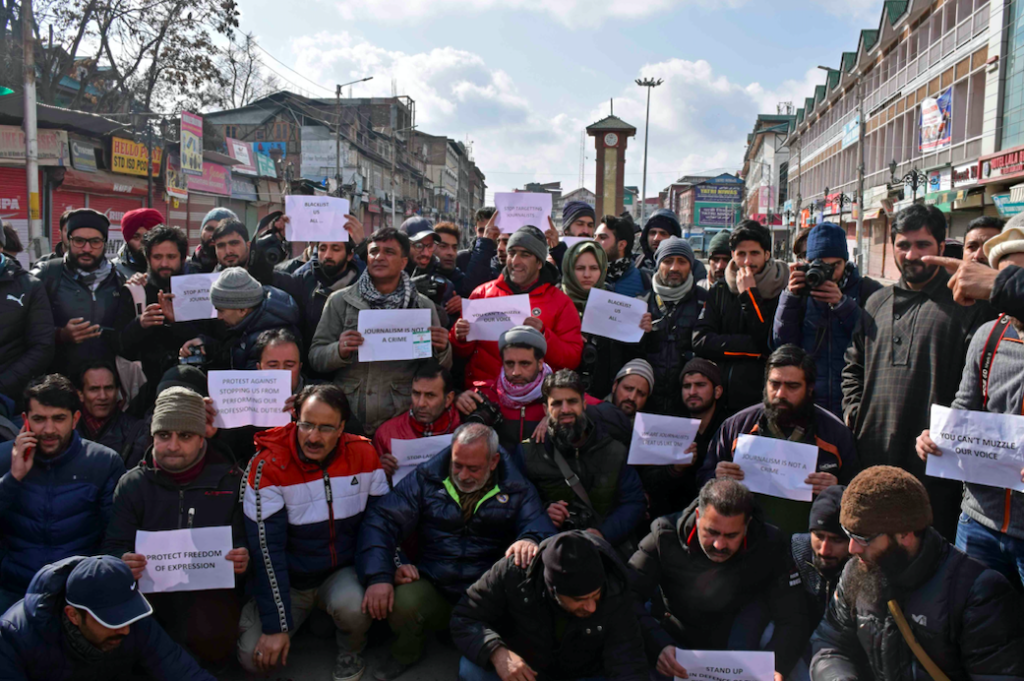 The action by the security men on the ground suggests that the security establishment wishes to "frighten" the media by not allowing them to carry out their professional duties.
"Today's incident provides a grim reminder yet again about the fact that how vulnerable the media is in an area that is riddled with conflict and lawlessness," the KEG said.
The stopping of journalists from carrying out their duties is becoming a norm these days as the journos were also stopped from covering an event on Thursday in Baramulla, it added.
Even security passes against senior journalists were not issued by the security establishment for today's Republic day event.
"The way things are going ahead it is in no way going to help in creating a free and independent institution of media in the state," it said.