Srinagar: Kashmiri Journalists Saturday afternoon held a massive protest demonstration in capital city Srinagar streets to protest against the barring of journalists from covering Republic Day of India function in Srinagar.
Today morning several senior journalists were stopped by government forces from entering SK stadium, the main venue of R-Day at Srinagar prompting the entire fraternity  to boycott the event.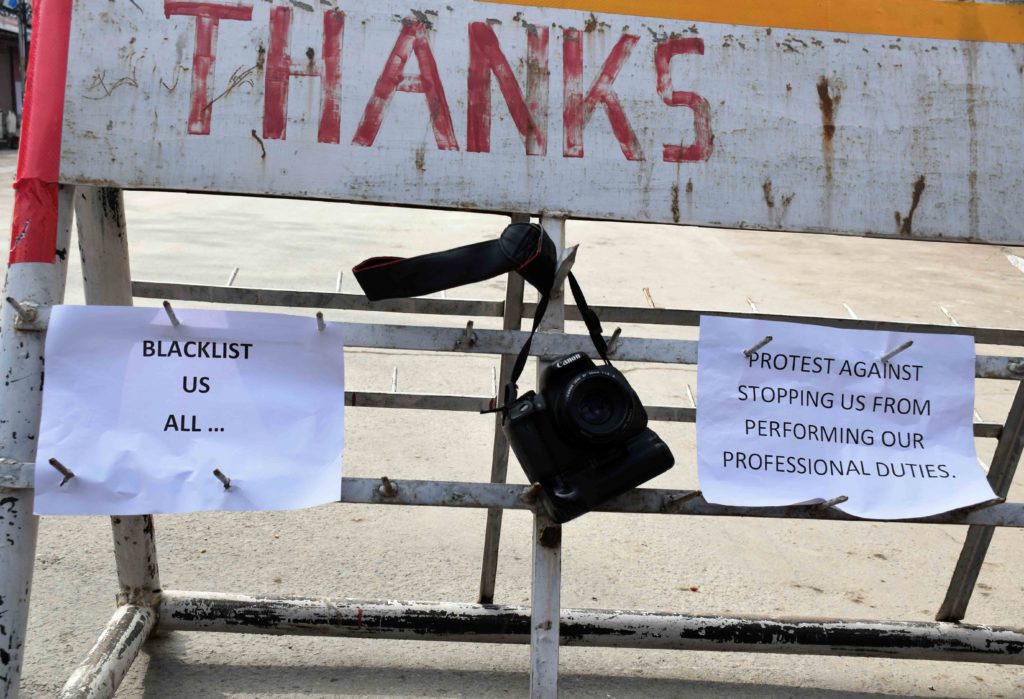 Around 1 pm, journalists assembled at Kashmir Press Club at Polo View in Srinagar and marched towards Ghanta Ghar at Lal Chowk. The journalists carried placards reading, "stop attacks against journalists".
The journalists who were barred from entering the Stadium include senior photojournalists Tausseef Mustafa of Agence France Presse, Danish Ismail of Reuters, Aman Farooq and Habib Naqash of Greater Kashmir; video-journalists Umer Mehraj and Mehrajuddin of Associated Press.