Srinagar: Kashmir Press Club has condemned the attack on photojournalists in Shopian today.
"It has been reported that the journalists were delivering their professional duties during the encounter and the protests in the area when the security forces fired pellets at them. Few photojournalists have received injuries on their faces during this incident," KPC said in a statement.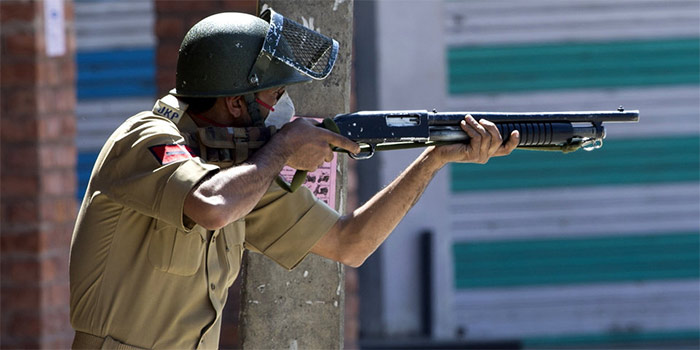 KPC expressed disappointment over such incidents of targetting of journalists. "It is not the first time such an incident has happened. Most unfortunate that journalists are made a target when they are only performing their duties. It is appalling that pellets were fired at them", said the statement.
Kashmir Press Club has asked the authorities to investigate the incident. The club expresses sympathy with the injured members of the fraternity and hopes for their speedy recovery.