Srinagar: The Joint Resistance Leadership on Tuesday called for a complete statewide shutdown on Saturday , January 26, the Indian Republic day.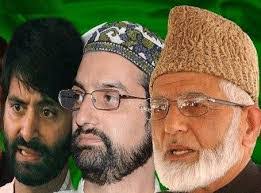 In a statement the joint resistance leadership compring of Syed Ali Geelani, Mirwaiz Umar Farooq and Yasin Malik said that the people of Kashmir should observe a complete shutdown to make it clear to the Indian state that Kashmiris cannot be cowed down to surrender.
They said that in the garb of celebrating January 26, youth in every part of Kashmir are "rounded up and arrested" while people are "harassed" due to frisking at every other corner.