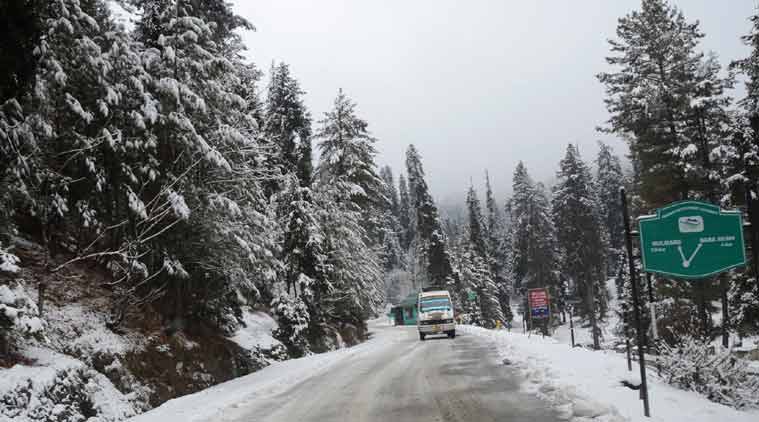 Srinagar: Fresh snowfall lashed parts of Kashmir on Wednesday leading breaking the cold wave sweeping the Valley as the minimum temperatures rose above the freezing point.
Weather officials said that fresh snowfall occurred everywhere in the Valley except capital city Srinagar which received light rains.
Higher reaches including Gulmarg, Pahalgam, Sonamarg, Pir Panchal mountain range and other places received moderate snowfall on Wednesday.
The Srinagar-Jammu Highway was closed due to snowfall and slippery road conditions in Bannihal sector.
Minimum temperature was 5.2 degrees Celsius in Srinagar while it was 4.9 degrees in Pahalgam and 2.6 degrees in Gulmarg.
Leh recorded minus 12.4 degree Celsius and Kargil minus 17 degree as the minimum temperatures.