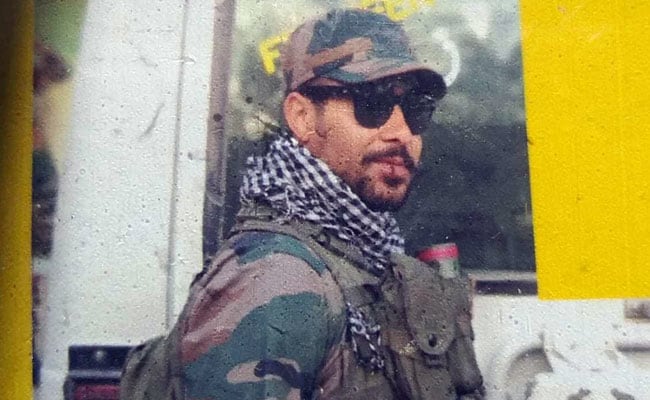 Srinagar: The Army soldier who is suspected of killing a policeman during Bulandshahr violence in Uttar Pradesh has been detained by his unit in Jammu and Kashmir and will be handed over to Uttar Pradesh Police on Saturday, India Today reported.
Jitendra Malik, alias Jeetu Fauji, was detained from 22 Rashtriya Rifles Army camp in Sopore. Inspector Subodh Kumar Singh and a 22-year-old undergraduate student Sumit Kumar were killed in the violence that broke out in Bulandshahr apparently after cow carcasses were found strewn in a nearby jungle, the India Today report said.
Jeetu Fauji was detained last night by a team of the Uttar Pradesh police from Jammu and Kashmir's Sopore town, NDTV reported.
Jeetu Fauji, who is posted in Srinagar, was in his hometown Bulandshahr on a 15-day leave when the mob violence took place and can be seen in various videos shot that day.
Quoting sources, NDTV said he fled to Sopore the same evening inspector Subodh Kumar Singh and a civilian were killed.
Inspector Subodh Kumar Singh and his team had gone to the village to tackle the violence when they came under attack.
On video, a wild mob is seen chasing the policemen and shouting: "Maaro, take his gun!" Inspector Singh was assaulted with a sharp weapon and then shot in the head.