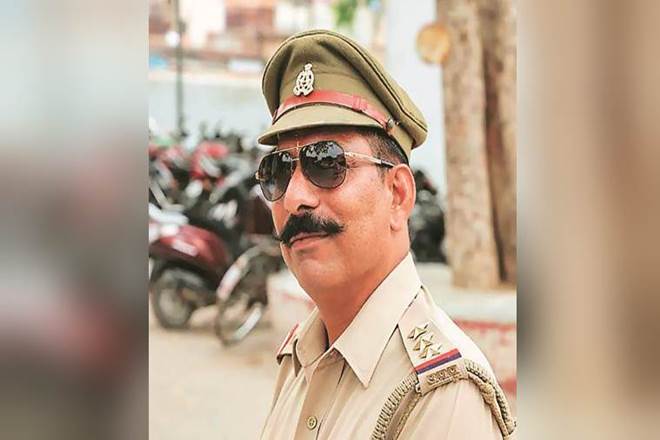 Srinagar: A Border Security Force (BSF) trooper, who is posted in Jammu and Kashmir, is suspected to have shot inspector Subodh Kumar Singh at Bulandshaher, located in northern state of Utter Pardesh (U.P), NDTV India reported.
NDTV India quoting sources said that it is strongly suspected that BSF trooper, Jeetu Singh aka Jeetu Fauji, was the one who shot the inspector to death.
The media outlet reported that Singh has come home on leave from Jammu and Kashmir, the place of his posting.
The report said that during the course of questioning, police discovered that accused Jeetu Singh was spotted several times near the crime scene.
Even as police is not fully confirming that Jeetu killed the inspector, but he is being regarded as the number one suspect who committed the murder.
In its FIR, the police has named the main accused as Bajrang Dal leader Yogesh raj including 26 more people.
The UP police said that it was during the course of questioning name of Jeetu Fauji come to fore.
The report quoting police officials said that two teams of UP police have been dispatched to J&K to arrest him, but his location can not be revealed as it will hamper the investigations.
"When we will arrest Jeetu and question him, only after that we will be sure whether he shot the inspector or not," the police officials told the NDTV India.
"Two teams comprising of U.P STF and U.P police have been rushed to Jammu and Kahsmir".
Subodh Kumar Singh was attacked by a mob when he and his team had gone to a village to tackle protests after cow carcasses were found in a forest. The protests had escalated after activists of rightwing group Bajrang Dal came to the area and blocked a road with a truck carrying the dead cows.
Singh's car was chased to a field and surrounded by a mob, which shot him dead.
Soon after the incident, Jeetu immediately fled to Jammu and Kashmir and joined his BSF battalion, NDTV India reported.
The report said his family members have also been questioned. His brother Dharmendra is working in Army.
The report said that it is expected that Jeetu might be arrested today from J&K.