Srinagar: Thousands of people from across Kashmir converged at the shrine of Khawaja Naqshband Sahib (RA) in downtown Srinagar and participated in the congregational prayers 'Khoja Digar' on the 3rd of Rabi-ul-Awal, the third month of the Islamic calendar.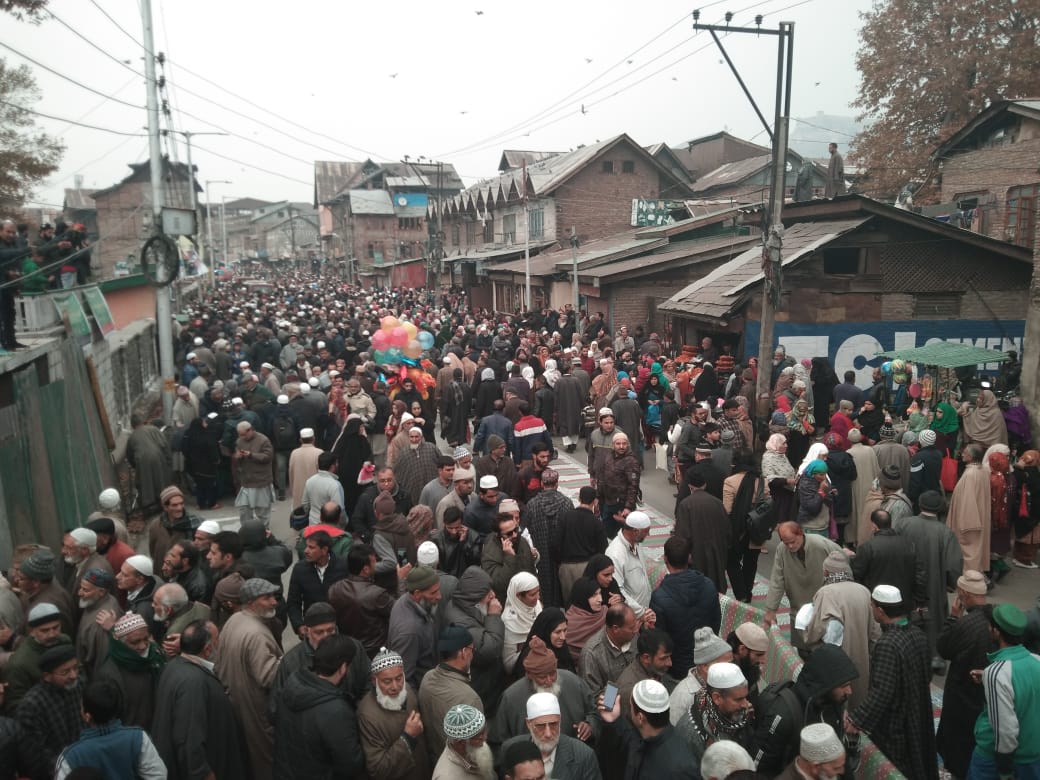 The devotees including men, women and children, visited the shrine to pay their obeisance and offer special prayers.
Religious scholars threw light on the life and the teachings of Khawaja Bahaudin Bukhari, who was the founder of Naqshbandi school of thought.
Earlier, Hurriyat Conference (M) chairperson Mirwaiz Umar Farooq addressed the gathering at the shrine.