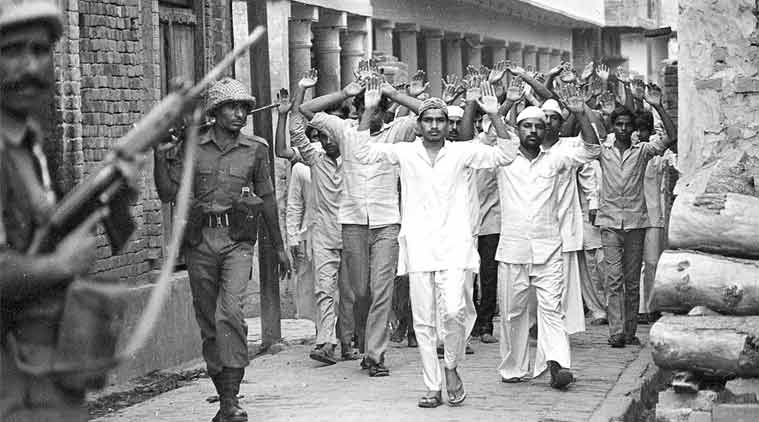 New Delhi: Delhi High Court on Wednesday convicted 16 Provincial Armed Constabulary officials in the Hashimpura murders case, which took place on May 22, 1987, near Meerut in Uttar Pradesh.
It was alleged that PAC personnel picked up about 50 members of a minority community out of a crowd of 500 who had gathered outside a place of worship. PAC officials took the victims near a canal and shot them dead. A total of 42 people died in what came to be known as the Hashimpura massacre case.
Giving the benefit of doubt, the trial court had acquitted all the accused in the matter.
Government of Uttar Pradesh decided to challenge the verdict before Delhi High Court. The minority community had alleged that the judgment passed by the lower court was a result of failure on the part of the state government.
A division bench of Justices S Muralidhar and Vinod Goel today observed that this was a targeted killing by the Armed Forces. Members of the minority community were killed and families had to wait 31 years for justice.
After hearing the plea, the bench passed an order for conviction against 16 former PAC Personnel for kidnapping, murder and destruction of evidence defined under the provisions of Indian Penal Code.