Srinagar: The Enforcement Directorate (ED) on Thursday carried out a search at office of human rights organisation Amnesty International in Bangalore, apparently in connection with an investigation into the group's foreign funding.
In an official statement quoted by the Indian Express, the ED said that Amnesty International India Foundation Trust was trying to circumvent the Foreign Contribution (Regulation) Act (FCRA) after they were denied "permission/registration under FCRA 2010 by MHA". To do this, the ED said, the group had created a commercial arm called Amnesty International India Pvt Ltd (AIIPL) to receive foreign funding. This arm has "received foreign funds through (the) commercial route to the extent of Rs 36 crore till date", the ED said.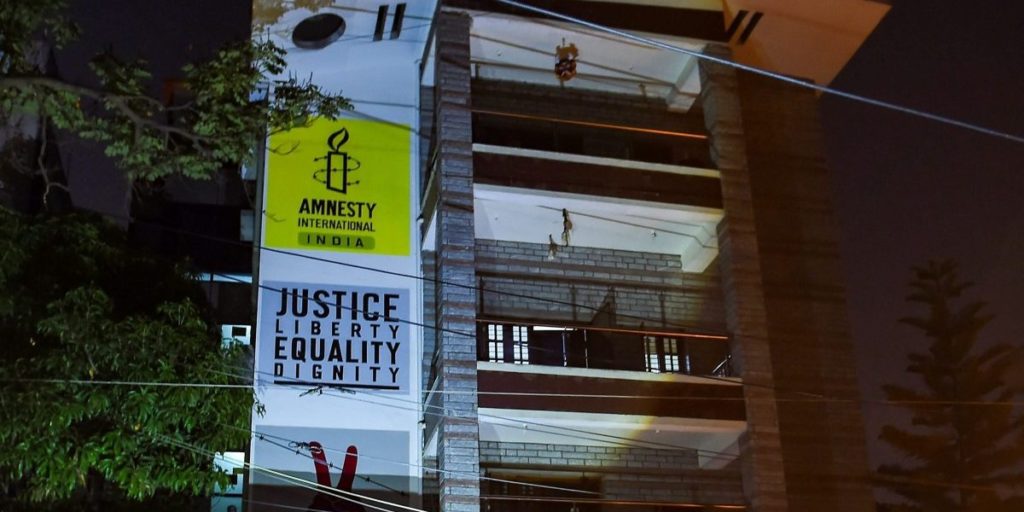 The Hindu had reported earlier this month that the Department of Revenue received a reference from the FCRA unit of the Central government, seeking a probe to determine whether Indian entities linked to Amnesty International violated foreign exchange rules. The newspaper had reported then that the ED was looking into suspicions that Amnesty International-UK and other some entities based in the UK sent funds to Amnesty (India) through commercial channels, thus violating the Foreign Exchange Management Act.
According to the ED statement, "After Amnesty International India Foundation Trust (AIIFT) was denied the permission/registration under FCRA (Foreign Contribution Regulation Act) by the MHA (ministry of home affairs) they resorted to bypass the FCRA by floating commercial entity in the name of Amnesty lnternational India Pvt Ltd (AIIPL). This entity has received foreign funds through commercial route to the extent of Rs 36 crore till date.
Of the total amount of Rs 36 crore, it said, Rs 10 crore was received as long term loans. "This amount was immediately placed in FDs (fixed deposits) and another Indian entity — Indians for Amnesty International Trust (IAIT) had established an overdraft facility for Rs 14.25 crore keeping the said 10 crore FD as collateral which means the receipt of FDI by trust only. The remaining Rs 26 crore was received in two other bank accounts of AIIPL as consultancy services. The inwards remittances received by the AIIPL from overseas is in violation of FDI guidelines," it said.
In a statement on Twitter, Amnesty India said that the ED's action "shows a disturbing pattern of the government silencing organisations that question power". It also said that the organisation was compliant with all Indian laws and that the staff had cooperated with ED officials during the raid, which went on till midnight.