Srinagar: Popular social networking site Facebook has started a clamp down on Facebook news pages and accounts for uploading the photographs of slain scholar turned Hizb militant Manan Wani.
Wani along with his associate Ashiq Hussain Zargar of Tulwari Langate were killed in Shatgund area of Handwara town Thursday last.
Manan a former Phd scholar at Aligarh Muslim University rose to fame after he joined Hizb ranks in January this year. He became very popular while after his killing, facebook in Kashmir was flooded with his photographs. Even unknown and rare photographs of Mannan surfaced shortly after his killing. Facebook users shared extensively the funeral video of Manan Wani that was watched by millions of netizens.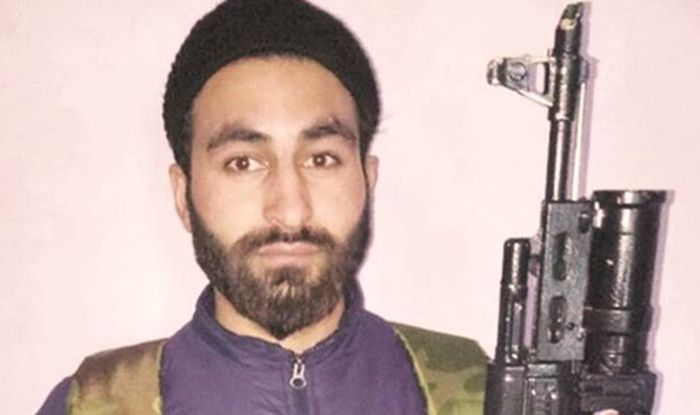 For the past couple of days, Facebook in India blocked multiple news pages and personal accounts of users.
Kashmir News Trust, Global Kashmir and other facebook pages were blocked by the facebook for carrying Mannan's pictures and videos. Some news pages were even unpublished by facebook India.
This is not the first time when facebook India has come down heavily on netizens in Kashmir Valley. In 2016, hundreds of pages were either unpublished or blocked for posting the photographs of Hizb militant Burhan Wani," said a user. C
Another user said that the news pages in Kashmir with hits in lakhs are more vulnerable. "One thing is clear that social media in Kashmir is not free. You can't depict the reality. How can a photograph of Mannan Wani pose a threat? Why facebook in India is not allowing users in Kashmir to express themselves freely if it claims to be the greatest democracy of the globe."
Pertinently, the Jammu and Kashmir police had barred the journalists from covering the funeral prayers of slain Mannan at Tikipora in Kupwara district.
Over a dozen journalists were held by police at Lolab gateway for over 3 hours and were allowed to proceed only after they were sure that the slain's funeral prayers were held he was buried.
This is probably for the first time in the recent years that Jammu and Kashmir police stopped media from covering the funeral prayers of a slain militant. (With inputs from CNS)