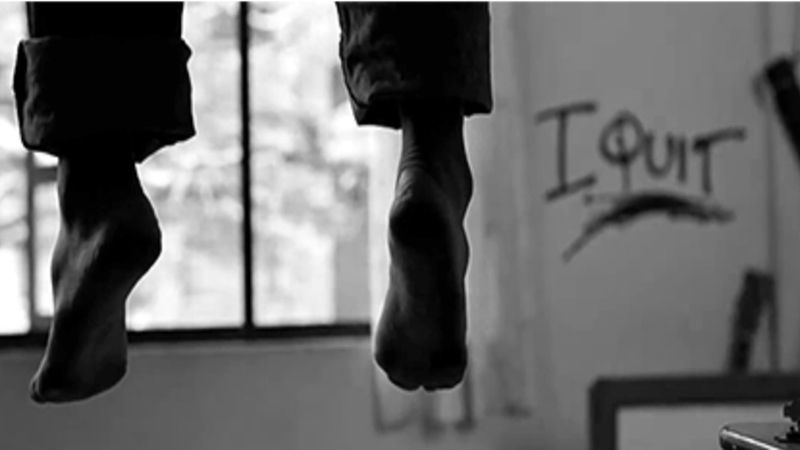 Srinagar: The suicide cases have shown a steady rise in Kashmir.
The official figures reveal that 272 cases of suicide were reported in 2016, which increased to 275 in the year 2017.
About 263 people committed suicide in the year 2013 in Kashmir.
The observers claim that the real number is believed to be far higher, but they usually get unreported due to the social stigma associated wit reporting suicides.
An official at the SMHS, who wanted remain anonymous as he was not authorized to speak, said that they receive 2-3 cases of suicide every day.
"Unfortunately, the incidents of suicides are refusing to show any decline. It is certainly a matter of concern for all of us," the official.
The local doctors claim that the people between the age group of 18-20 were most vulnerable to suicides.
An accomplished footballer, Imran had a successful future awaiting for him.
Nobody, however, had any clue about his troubled family life.
"His parents never got along with each other. They constantly quarreled in his presence. This always left him in a depressed mood," a relative of Imran said.
"He would often come to our place when he was low. Or, he would put on his football boots and vent out his anger in the field. He seemed mentally disturbed and then one fine day, he took an extreme step of committing suicide."
The doctors blame various societal presurres for committing suicides.
"Various factors such academic pressures, personal relationship break-ups, pressures at work, interpersonal violence and intimate partner violence are some key reasons for depression among adolescents and young adults. Alcohol and drug abuse are some other factors that affect mental health well-being," a psychiatric  said.
(Kashmir News Service)