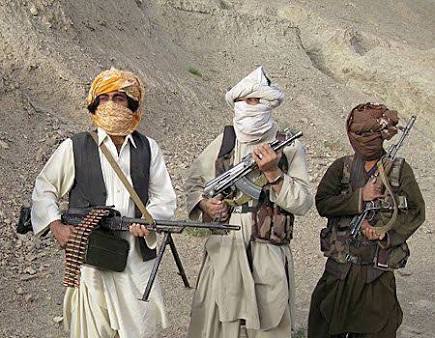 Islamabad: Afghan Taliban on Tuesday said that they are ready to hold peace talks with United States and not with the Afghan government, media reports said.
Media reports said that the Taliban political office in Qatar had confirmed talks with Pakistani officials in a statement and said that Pakistani government wanted to discuss its peace proposals.
"We will not talk to the Kabul administration as we do not consider it as a party to the conflict," they said.
"We are not fighting to seek any share in the government but want foreign invaders should quit Afghanistan. This is the fundamental issue we want to discuss with the US," a Taliban leader told media persons.
"We want to know if and when the US and its allies plan to leave Afghanistan? If we reach any understanding with the US then the next phase will be discussions with Afghans about the future setup," he said, adding: "Taliban will not impose themselves on Afghans and favour inclusive setup with participation of all sides.
The Taliban had long been pressing for direct talks with the US and their supreme leader Maulvi Haibtullah had also reiterated the same stance in his Eid message.