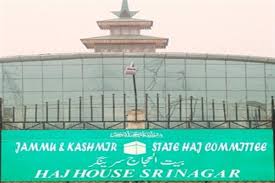 SRINAGAR: The Divisional Administration Kashmir has cautioned the public against the operations of unregistered Tour Operators who are luring the gullible people for Hajj booking.
"It has come to the notice of the office of Divisional Commissioner Kashmir that some unregistered Tour Operators are luring general public and have started Hajj bookings inspite of not being approved by the Union Ministry of Minority Affairs to do the same, which tantamount to deceiving the masses," said a statement issued by Dr Abdul Salam Mir, Additional Commissioner Kashmir.
It said only six tour operators in Kashmir have been approved by the Ministry of Minority Affairs, Government of India for making Hajj bookings for the year 2018.
These tour operators, according to the statement include, Al-Khuddam Hajj & Umrah Services, Universal Travel Corporation, Behreen Travels, Al-Huda Travels, Al-Hayat Hajj & Umrah Services and Gazi Tour & Travels.