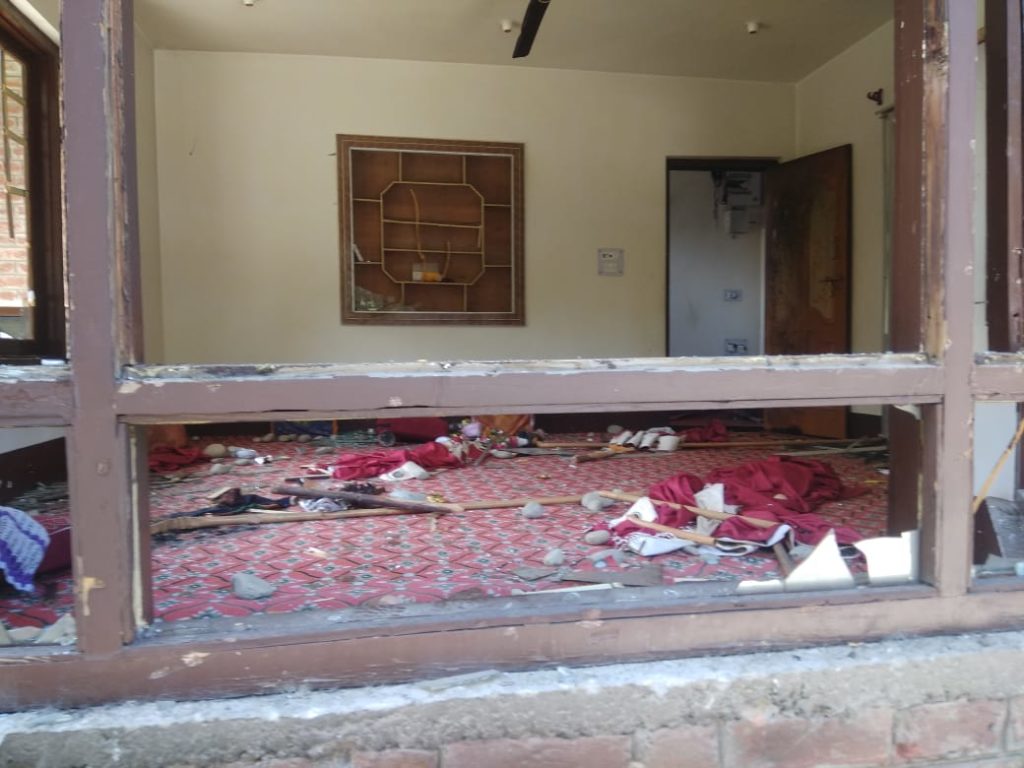 Unknown persons on Tuesday afternoon set ablaze two shops and damaged the residential house of Kifayat Mir, in south Kashmir's Shopian district who allegedly was an "army informer".
Sources said that the incident took place at his native village at Molu Chitragam in Shopian.
Kifayat's "confessional video" had gone viral on social media in April 15, this year following the killing of four militants and two civilians at Pahnoo village of Shopian.
Some days after the killings, a video clip of Kifayat Mir, son of Bashir Ahmad Mir went viral in which he was making confession about his involvement in informing army about the presence of militants.
Sources said that following that incident the family of Kifayat after they were stoned several times had abandoned the house fearing public wreath.
They said today unknown persons came and set two shops of Mir ablaze and also damaged their residential house.