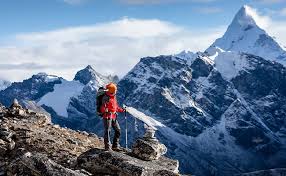 Kathmandu: The federal Nepalese government has made it mandatory for officials and staff of local governments planning foreign visits to obtain the approval of Ministry of Federal Affairs and General Administration (MoFAGA), media reports said.
Following a meeting on Sunday, MoFAGA said officials travelling abroad without approval, would not get recommendation for visa from the Department of Consular Service under the Ministry of Foreign Affairs.
"The ministry issued the circular as it is the time for local governments to prepare budget for next fiscal year and it is inappropriate to visit abroad in this critical time," said a senior official of MoFAGA.
"There is also the risk that local government officials or staffers might speak going against the nation's foreign policy if went without approval from the federal government."
In a memo issued to local units on Monday, the MoFAGA said the ministry is authorized to prepare policy, law and standard for foreign trips by the officials and staff of local units as per the Nepal Government's Business Rule 2018.
Conducting foreign policy is the sole jurisdiction of the central government as per the constitution.
"As directive on foreign trips is currently being formulated by them, this memo has been issued," the ministry stated.
The memo bars officials and staff of local units to travel abroad with the expenditure from the resources of all three parts of the governments–federal, provincial and local. (UNI)