Hundreds of vehicles were stranded on Srinagar Gulmarag highway on Saturday after people protest against "acute" water shortage in Kawoosa Khalisa area in central Kashmirs Budgam district.
Hundreds of people on Monday came on roads to protest the water scarcity in the area.
While talking to Kashmir Press they said that around 15000 people of the area are facing acute shortage of water since last few months.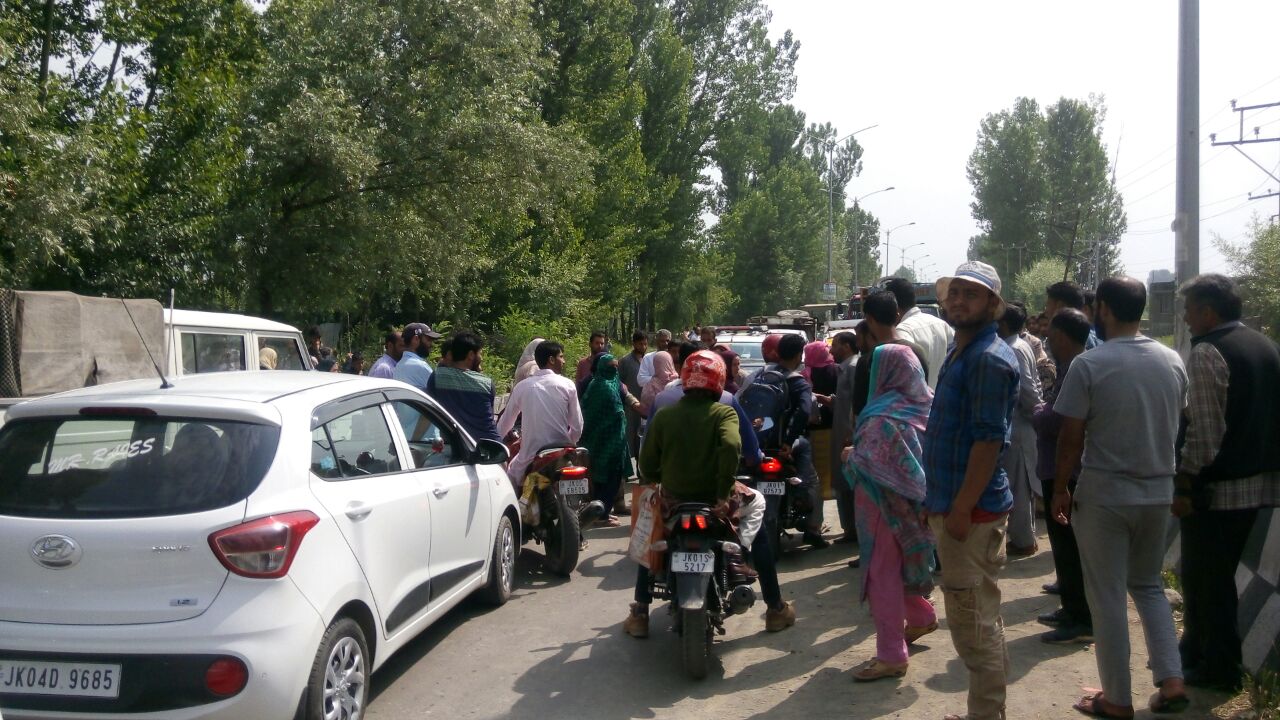 Pertinantly the area is represented by the former chief minister Omar Abdullah.
"We were assured water supply through tanker services but it is infrequent and the supply is much less as compared to our need. Besides, there are some localities where it is not possible to drive the tankers. So these localities have to come out to fetch water in cans and load carriers," said a protester.
Villages like Narbal Ghat, Bazar Mohalla, Kawoosa, Chinar Colony, Kanihama, Mazhama, and other small hamlets are facing water scarcity past two months, he said.
"Time and again, we had apprised the authorities but still no action was taken. Tanker services were not provided even on Eid-ul-Adha," said a group of protesters from the area.
It is pertinent to mention that a scheme under NABARD has been devised to cater to the water needs of this badly affected area but it is pending approval from the authorities.
Until its approval, locals are demanding consistent tanker services to these villages.
Meanwhile locals alleged that the water quality of these tankers is beyond any consumption usage so they didn't get collect the water.