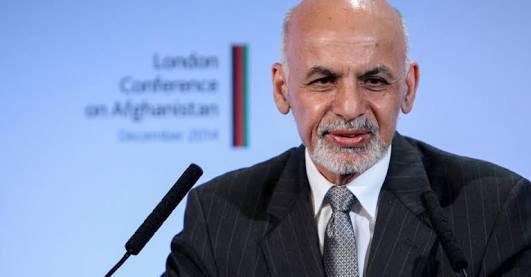 Kabul: The Afghan President Ashraf Ghani on Thursday announced a "ceasefire" for the remaining days of Ramadan until June 20, with "Taliban insurgents", The Express Tribune reported.
He however said that fighting against other militant groups such as Islamic State will continue.
"This ceasefire is an opportunity for Taliban to introspect (sic) that their "violent campaign" is not winning them hearts and minds but further alienating," he said in a tweet.
He said that the truce IA meant for the uplifting of peaceul resolution of the long back conflict.
President announces ceasefire from the 27th of Ramazan until the fifth day of Eid ul Fitr.
At the meantime he called the Taliban insurgents to end up the suicide bombing attacks.
The president tweeted that Afghan national defense and security forces will continue to target Islamic State and other outfits but will desist from targeting the Afghan Taliban.
The Taliban are seeking to reimpose strict Islamic law after their ouster in 2001 at the hands of U.S.-led troops.