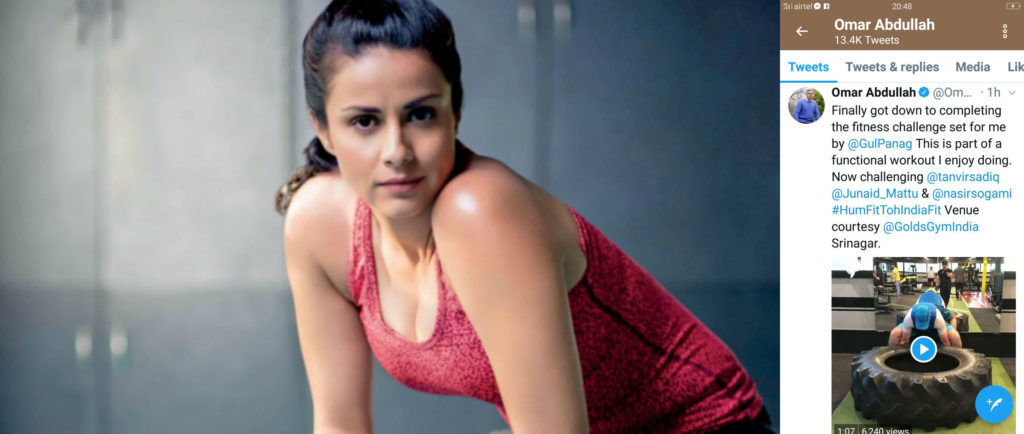 Srinagar: Former Chief Minister Omar Abdullah, who is often being accused by the ruling People's Democratic Party (PDP) of not doing any political activity as an opposition leader except tweeting, on Wednesday "finally got down to completing the fitness challenge set for him by" model, actor and politician Gul Panag.Interestingly, the junior Abdullah was trolled for sharing the fitness video of him lifting, turning and hammering MRF tyre with one twitter user writing a cheeky response: "nothing else to do, I guess."
Finally got down to completing the fitness challenge set for me by @GulPanag This is part of a functional workout I enjoy doing. Now challenging @tanvirsadiq @Junaid_Mattu & @nasirsogami #HumFitTohIndiaFit Venue courtesy @GoldsGymIndia Srinagar. pic.twitter.com/vfwiMHzZTR

— Omar Abdullah (@OmarAbdullah) June 6, 2018
Though Abdullah is active on Facebook and inside fitness centre for training, but the PDP often hurls accusations on him of not playing the role of an opposition leader and thus leaving space open for the resistance camp.
On 25 May, in a move to make India fitter, Union Minister Rajyavardhan Singh Rathore started a fitness campaign with a challenge: 'Hum Fit Toh India Fit' (Our fitness is India's fitness).
Later, Rathore also passed on the challenge to the skipper of Indian cricket team Virat Kohli and Bollywood actor Hrithik Roshan.
In what has now a chain of fitness challenge, both celebrities posted their fitness videos on social media and dared others to beat them.
"Whenever I see the prime minister, I get inspired…He wants all of India to be fit," Rathore had said in his video. He had completed a round of push-ups.
"Post pictures and videos of how you keep yourself fit and send a #FitnessChallenge to your friends on social media," he tweeted.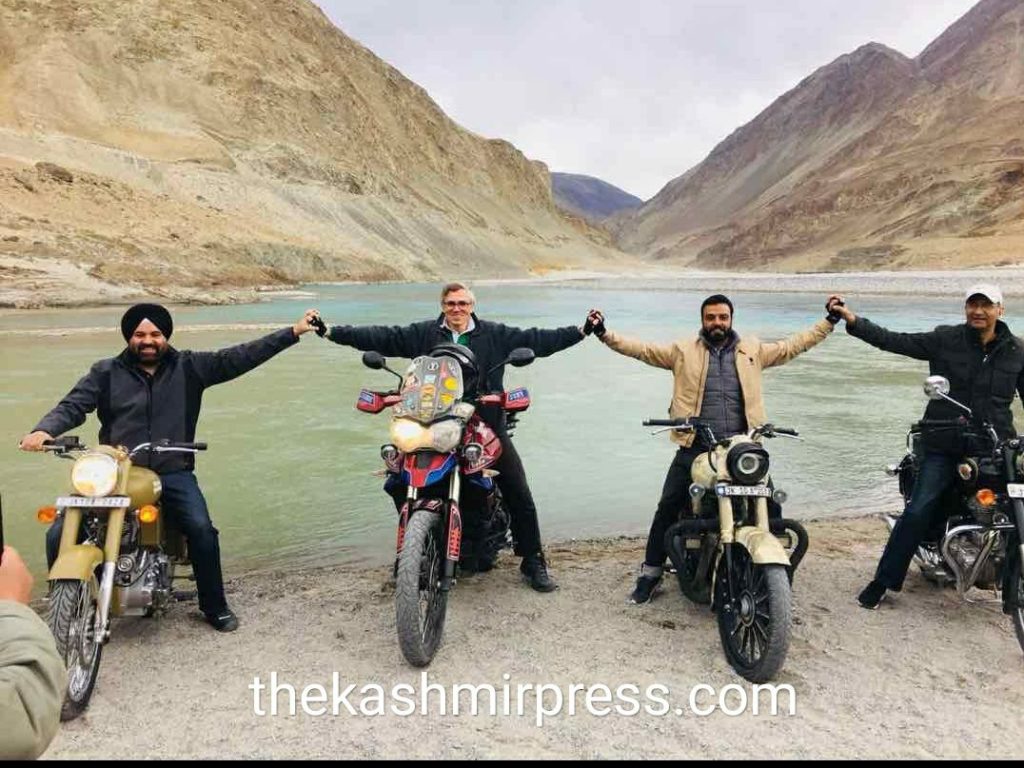 Within three days, the fitness challenge went viral with many celebrity sportspersons, film stars and political leaders including lawn tennis player Sania Mirza, badminton player Saina Nehwal, actor Anushka Sharma, Jayant Sinha, politician Kiren Rijiju accepting the challenge.Even Indian Prime Minister Narendra Modi promised to share a video of his fitness regime.
Omar Abdullah is latest to join the HumfitToIndiafit fitness campaign.
Three weeks before when Kashmir was on boil following civilian killings, Omar Abdullah was seen in Ladakh posing with a group of friends riding bikes.
Critics have questioned Abdullah's sensitivity and social media behaviour as he belongs to one of the prominent dynastic political families from Kashmir.