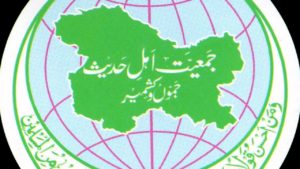 Srinagar: Following the strict directions of Chief Minister Mehbooba Mufti, the government has issued an order asking revenue officials to identify land to be allotted to Jamiat-e-Ahle-Hadith.
The government is identifying land so that it can be turned into Idd-Gah and allotted to Jamiat on permanent basis.
"The secretary general of Jamiat-e-Ahl-e- Hadees, J&K has approached the Chief Minister, J&K with a representation requesting therein for allotment of land as Eidgah on permanent basis," reads the order issued by the divisional commissioner, Kashmir.
"In this behalf, the sites proposed by the organisation are as under:
Khadi Mill land at Allochi Bagh, Srinagar
Left over 50 kanals of land behind court complex Moomminabad, Batmaloo
Dairy farm land near Bemina crossing channa-mohalla chattabal"
"In this connection I am directed request you to kindly furnish your report along with comments to this office positively, so the same is forwarded to the honourable Chief Ministers secretariat," the order adds.
The Chief Minister issued directions to the authorities after Jamiat approached her office with the plea that they were not allowed to offer prayers at Tourist Reception Centre (TRC) on Eid due to occurrences of law and order problems.
The Jamiat stated that the police did not permitted the eid gatherings on several occasions, often citing it was due to security reasons.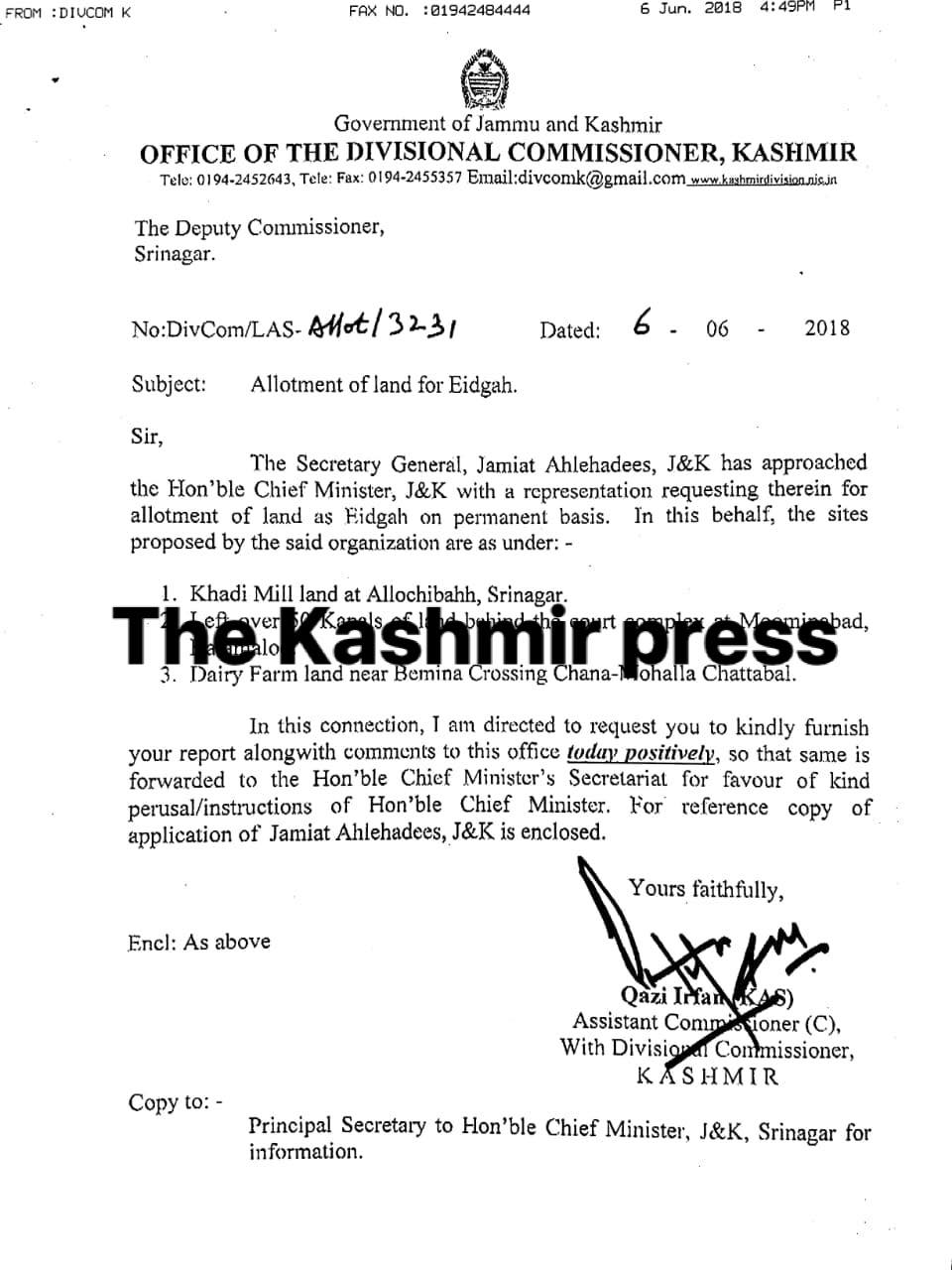 Jamiat's Letter to Chief Minister Mehbooba Mufti