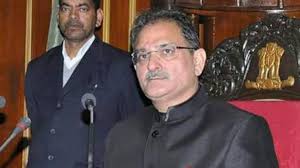 JAMMU: Deputy Chief Minister, Kavinder Gupta today said that the government is working on a plan to develop old Jammu as heritage city.
"Through a string of projects for traffic decongestion, sanitation and cleanliness the old city area will be developed into heritage sites" Kavinder Gupta said while chairing a meeting to review the progress on beautification of Raghunath Bazaar.
"Jammu has a legacy of splendid political, social and economic history and the present government is endeavoring to elevate its stature to the deserving level. This is being done through showcasing rich heritage and at the same time developing it as a modern class city," Kavinder Gupta said.
Listing initiatives already set in, Deputy Chief Minister said that numerous upcoming and completed multi-storey parking projects around historical old city are path-breaking steps towards restoring its pristine glory.