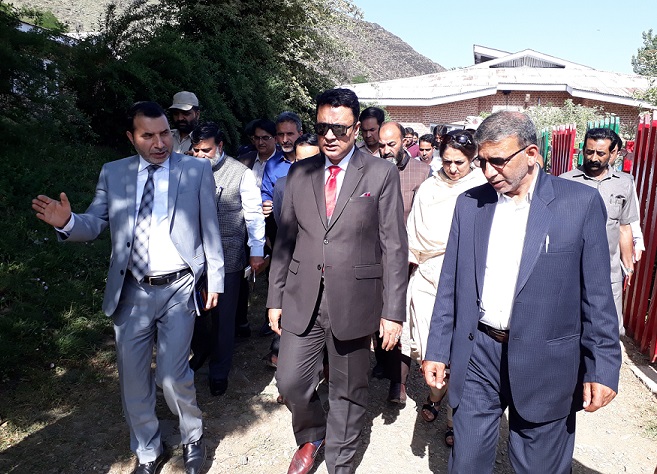 Srinagar: To ensure food security and doubling farmer's income in the state by 2022, Minister for Agriculture Muhammad Khalil Bandh on Wednesday directed the SKUAST authorities to develop 'Integrated Farming System Model' within two months for the state.
He made these remarks during the celebration of Wheat and Barley Day at Wadura Sopore campus of SKUAST-K.
Complimenting the scientists of SKUAST-K for developing varieties like SR-3 and SR-4, Bandh said these varieties have the potential to produce around 70 qtls of grain ha-1.
He stressed on the scientists to take up strategic and applied research on region-specific niche crops.
He also said that localization policy needs to be formulated by Agriculture Production Department in collaboration with SKUAST-K for are specific needs.
Maintaining that quality human resources is a big challenge for developing technology-based and entrepreneurship driven agriculture sector, the Agriculture Minister exhorted the SKUAST-K professors to set some targets such as increasing the per hectare agriculture to a certain level up to the certain period.
"Majority of the population in the state is dependent on the agriculture sector, which has not shown a marginal growth," he said.
He added that we should aim at reducing imports from other states and emerge as exporting state in the agriculture and livestock sector by ensuring proper utilization of land and water resources.