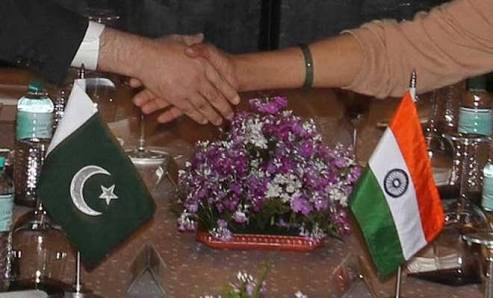 Director General of Military Operations (DGMOs) of India and Pakistan today agreed to "fully implement" the ceasefire pact of 2003 in "letter and spirit" and to stop cross border firings along the line of control, TOI reported.
During a conversation started by the Pakistani DGMO over the hotline today evening, the two military commanders reviewed the prevailing situation along the Line of Control (LoC), reports said.
Soon after the conversation the two armies issued identical statements saying both sides agreed to fully implement the 15-year-old ceasefire understanding.
After the conversation ended DGMOS of both the sides agreed to fully implement the ceasefire pact of 2003 and agreed that in case of any issue on border, restraint will be exercised.
Pertinently the LoC has been witnessing rise the hostile conditions since past we months.