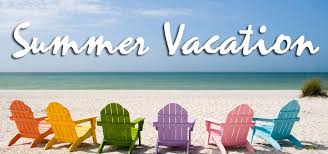 Government on Saturday modified the order issued for the summer vacations of the schools up-to 12th class falling under Summer Zone of Jammu Division.
This was informed by Minister for School Education, Haj and Auqaf Chowdhary Zulfiqar Ali through a tweet. He said that the step has been taken in the interest of the students and keeping in view the rise in temperature in Jammu Division.
Secretary School Education Farooq Ahmad Shah issued an order vide no Edu/Gen/25/97- Part file, dated: 26-05-2018 in this regard according to which the summer vacations for all the schools upto 12th class falling under the Summer Zone of Jammu Division shall now be from 28th May 2018 to 15th July 2018.
It has been further mentioned in the order that if any recognized private school doesn't adhere to the order in letter and spirit, strict action under norms shall be taken against them.
Earlier the summer vacations in these schools were announced from 4th June 2018 to 23rd July 2018.