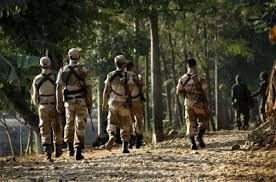 At least 15 people were injured in a powerful explosion that took place in an Indian restaurant at Ontario province, media reports said today.
in the incident three persons suffered "critical injuries" and were rushed to a Toronto trauma centre for the immmidiste treatment, news reports said.
The police called the explosion in 'Bombay Bhel' as "suspicious" incident, the report said.
However it was not immediately known as how many people were inside the restaurant when the incident took place.
The restaurant was evacuated and the plaza is expected to be sealed off for investigation until at least morning, the report added.