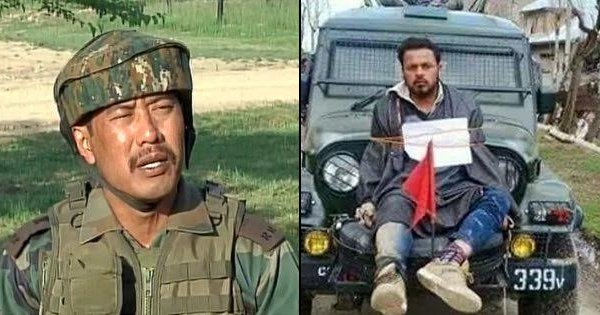 Srinagar: Major Leetul Gogoi, the army man who used Budgam man as a human sheild, was caught by the locals at Mamta hotel Dalgate along with the girl .
The police is verifying the age of the girl. The two separate police officials, however, in Srinagar and Budgam gave different accounts regarding the age of girl.
The people and the hotel management later handed over the army Major to the police station Khanyar.
The police has neither denied, nor confirmed the arrest of the major.
According to the hotel management staff, Gogoi has come in to mamta hotel with a minor girl who was allegedly 16 years old.
Inspector General of Police, SP Pani has ordered a probe into the incident.
The police said Pani has deputed Superintendent of police, north of Srinagar, to investigate the matter as per law.
The police said that they have registered the case and started investigations into the matter.
(This is developing story  and we are updating the information)