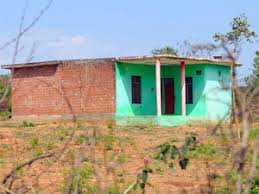 Mohammad Rafiq Bhat, a local providing land for the burial of Asifa, claims that leaders of the right-wing organization Hindu Ekta Manch (HEM) have threatened him, saying:
"This time you survived but the next time you speak to anyone, you will simply be shot dead".
Bhat strongly rebuts the police claims that he and his family had not been targeted by the leaders of HEM.
On Monday, the police dismissed Bhat's allegations, and stated that the man who provided land for the burial of a minor girl, brutally raped and killed in Kathua, was not being threatened by a HEM leader.
While recounting the threat of HEM leaders to The Kashmir Press, Rafiq said, "this happened a few days before media persons arrived at Kathua to interview us. After finishing the interview and other related queries, they had left."
On the very next day, Bhat said some leaders of a right-wing organization, including Sarpanch Kant Kumar and Rambal Pal, came and threatened him.
"They demanded to know why I spoke to the media persons about the brutal murder and rape case of Asifa," he said.
 "Is bar bach gayai….lakin agle baar nahi bacho gai…marai jawo gai" (for this time you survived, but for the next time you will be simply shot dead)," they said to him.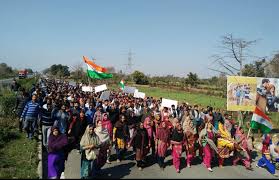 Rafiq, a member of the nomadic Gujjar community, has filed a police complaint, alleging that the Hindu Ekta Manch leaders threatened and abused him.
"We have received a complaint from Mohmamad Rafiq, claiming that he was threatened by Sarpanch Kant Kumar," a police official confirmed.
However, IG Jammu Dr SD Singh Jamwal, while talking to The Kashmir Press, refuted the allegations of threats.
"It has been reported by some sections of media in Kashmir Valley that he was allegedly threatened by a few miscreants for providing land for the burial of rape and murder victim," he said.
"The allegations are baseless and concocted. He was never harassed or abused by anyone," he added.
Importantly, while Kathua District is still extremely tense, the problems for Muslim Bakerwals have spread across other Hindu dominated districts in Jammu.
In RS Pora, for instance, Bakerwals on their way to the upper reaches were ambushed on Saturday night by a group of local Hindu boys who beat them up and took away their cattle.
Like everywhere else, the Bakerwals are falsely accused of cattle smuggling and then attacked by Hindu mobs.
One modus operandi of the extremist Hindu groups, which are enjoying the patronage of both government and the police because of communal and sectarian considerations, has been the creation of hundreds of Whatsapp groups in Jammu.
Through them, the Hindu population is being consistently incited towards enforcing social and economic blockades of local Muslim populations.
In fact land developers have been approached all over to disallow any sale to a Muslim buyer anywhere in the Hindu majority districts.