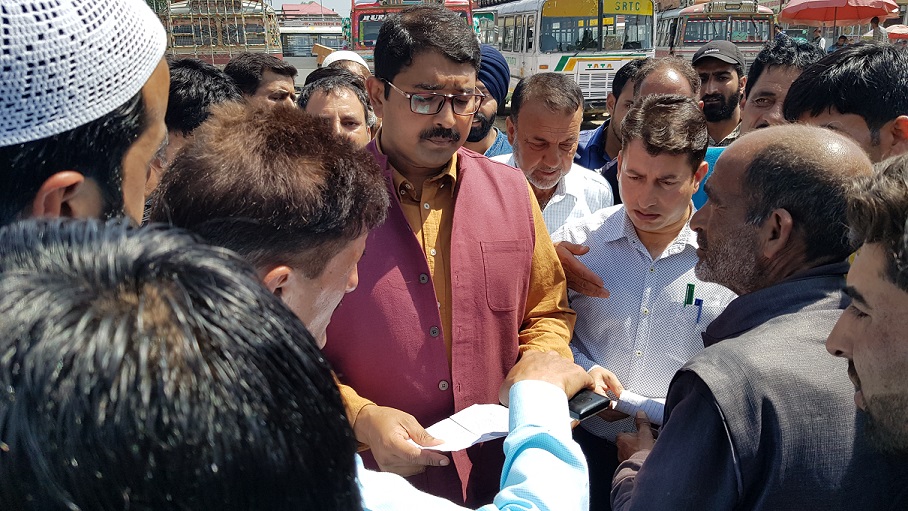 Transport Commissioner, Saugat Biswas on Thursday issued directions for clear demarcation of seats for women and the differently-abled person in all buses within a week's time.
Biswas while inspecting many buses on the spot assured the transporters that issues of improving basic facilities will be taken up with the Divisional Commissioner, Kashmir and other relevant authorities.
He said after he made a surprise visits to various bus stands in Srinagar City including the new General Bus Stand at Parimpora.
Directions were issued to both the groups M/S Kashmir Motor Drivers Association (KMDA) and Western Bus Service (WBS) to display photographs, name, and mobile number of drivers of the buses along with names and contact number of the owners and concerned ARTOs conspicuously at six locations inside the buses for convenience of passengers.
He instructed that RTO and ARTO to cancel the fitness certificates of such vehicles who fail to adhere to the directions in this regard. He instructed RTO Kashmir to erect rate lists at noticeable places at Parimpora Bus Stand for the convenience of general public.
During the random check of vehicles, two minibuses were seized for want of valid documents.