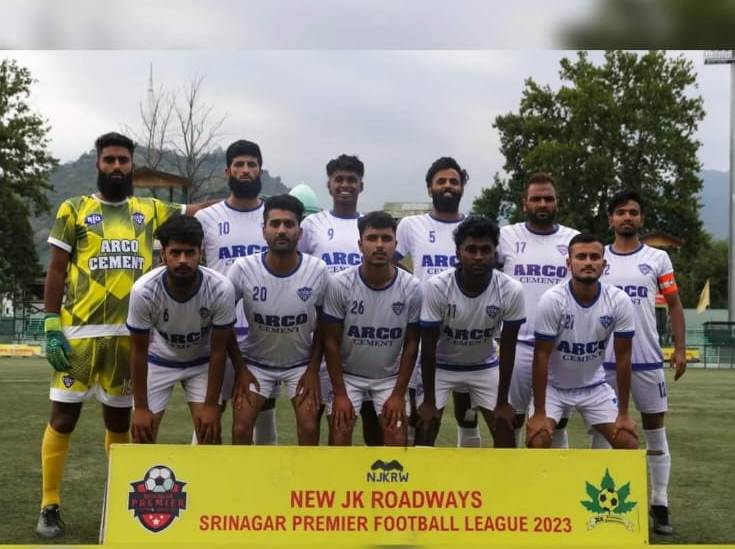 Srinagar: In the ongoing Premier league tournament played at TRC Ground Srinagar, Arco FC defeated STFC by 2-0. 
The football match between Arco FC and STFC was part of a Premier league tournament organised by District Football Association Srinagar. This is the most prominent premier football league of J&K
The first half of the match remained goalless. Both the teams played with equal zeal but failed to score into the opponents goalpost.
However, in the 2nd half, Arco FC converted the 1st goal in the early minutes of the match through Sujit.
STFC played aggressively and tried hard for an equaliser but failed to convert any goal. While Arco  FC through their counter attack converted 2nd goal through Basit till the final whistle blew at 2-0.