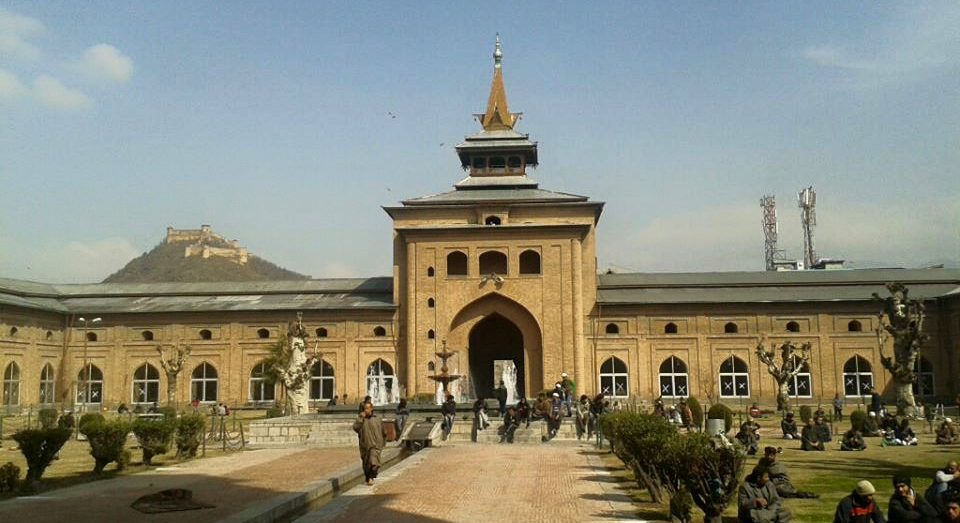 Srinagar, March 07: Anjuman Auqaf on Tuesday said that the authorities have disallowed Shab-e-Baraat prayers at the historic Jamia Masjid Srinagar. However, deputy commissioner Srinagar denied, stating no such order has been issued.
The Anjuman in a statement stated that officials from the police and administration arrived at Jama Masjid Nowhatta at 5:30 pm and informed them that, as per the orders of DC Srinagar, no Shab-e-Barat prayers would be permitted to take place at Jama Masjid that day.
The Hurriyat Conference tweeted about the incident, condemning the disallowance of prayers at Jama Masjid Srinagar
The tweet strongly protests the authorities' highhandedness, calling it a clear violation and interference with the religious rights of the people. Earlier in the day, the Anjuman announced that Isha prayers would take place at the historic Jamia Masjid Srinagar at 10:00 pm, followed by night-long prayers. The Anjuman also demanded the release of chief cleric Mirwaiz Umar Farooq, who has remained under house detention since August 5, 2019.
Anjuman termed this decision as violation of religious rights.
Meanwhile, deputy commissioner Srinagar Aijaz Asad said that no order to disallow prayers at Jama Masjid has been issued by his office.