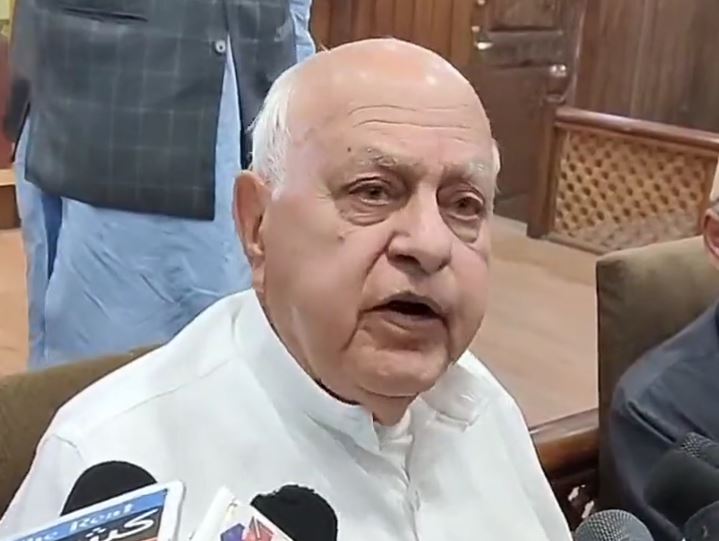 Srinagar, Feb 22: National Conference President and Member Parliament Dr Farooq Abdullah on Wednesday said that Government of India is making people of J&K and outside "fool" on restoration of statehood.
Talking to reporters, Dr. Farooq Abdullah said "New Delhi is not going to return statehood back to J&K. They are creating drama on it to make people of J&K and outside fool".
On elections, he said government is saying that normalcy has returned back to J&K while as New Delhi has finished the process of delimitation. So what for they are running away from holding elections here, he said.
To a query, he replied that demolition drives in J&K has hit badly poor people whose shelters were razed on ground mercilessly. "I think it was completely wrong. Why these shelters were not stopped while coming up. They had borrowed loans from banks. What they will do now," Dr Farooq said.
On property tax notification, the NC President said we are watching it helplessly. "Orders come on daily basis. We are watching it as a mute spectator," he added. kns