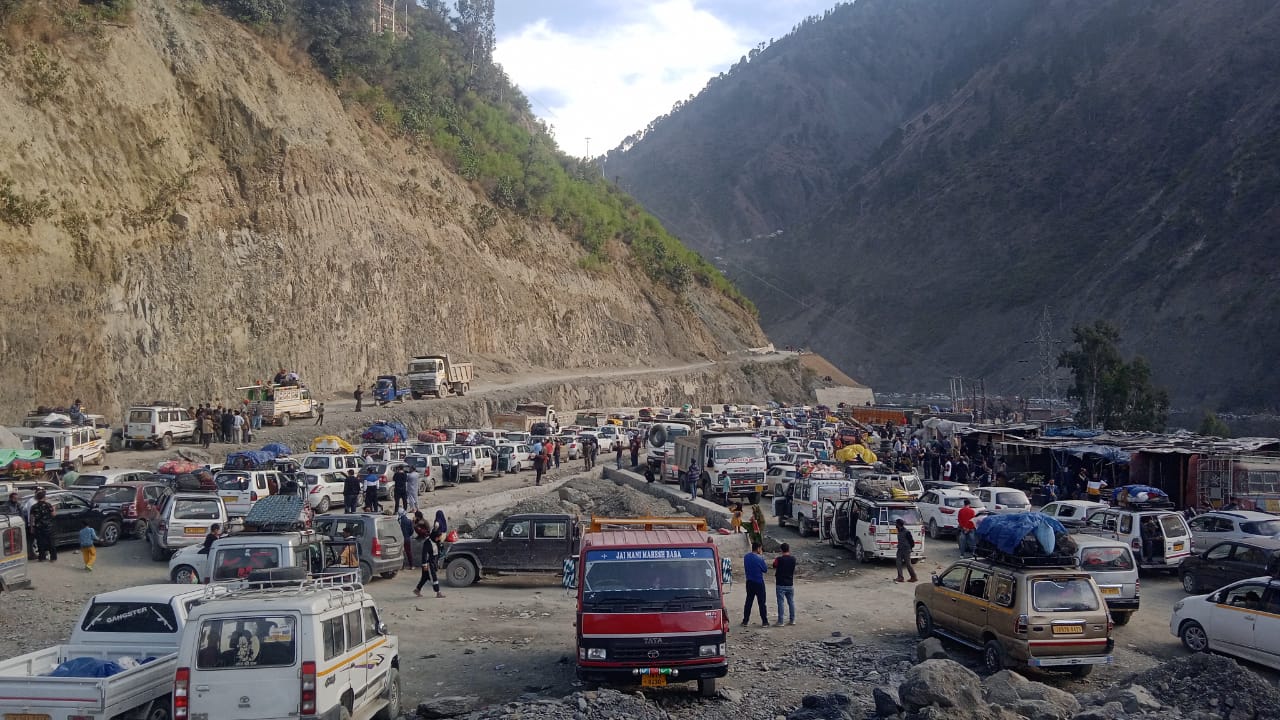 Ramban, Feb 22: The vehicular movement on Jammu-Srinagar national highway was restored on Wednesday after remaining suspended for 38 hours due to shooting stones and landslides at Ramban district, officials said.
An official said that the traffic has been restored on the national highway from both sides after stones and debris were cleared at Shalgari, Sherbibi area in Ramban district.
"Almost after 38 hours the vehicular movement has been restored on the highway. The road remained closed for traffic due to shooting stones and slides at Shalgadi (Sherbibi) Banihal since Tuesday evening," he said.
He said five bodies were also stuck on the highway. However, the bodies were transported by Volunteers of (NGO Banihal Volunteers and Himalaya QRT Ramsoo) today afternoon. He further said district administration Ramban along with volunteer organizations provided tea and breakfast to stranded passengers on the highway.
Meanwhile, the Jammu-Srinagar national highway will remain closed for traffic for three days (Feb 24, Mar 3 & 10) for undertaking repairs, maintenance in various critical spots along Jammu-Srinagar highway.
An advisory issued by Senior Superintendent of Police (SSP) Traffic NHW Ramban, a copy of which lies with KNO, reads, "Based on J&K UT Government directions passed on 22.03.2023 for undertaking important repair and maintenance works on NH-44 by NHAI, 24 February 2023 has been declared Traffic Dry Day between Nashri to Navyuga Tunnel."
It reads, no LMV or HMV (except medical emergency vehicles) will be allowed to ply on NH-44 between Nashri Tunnel towards Navyuga Tunnel and vice-versa from 6 AM on 24th February 2023 till 6 AM on 25th February 2023."
The Advisory further said that moreover as per JK government's directions, similar dry days on NH-44 will also be observed on 3rd and 10th March 2023.kno