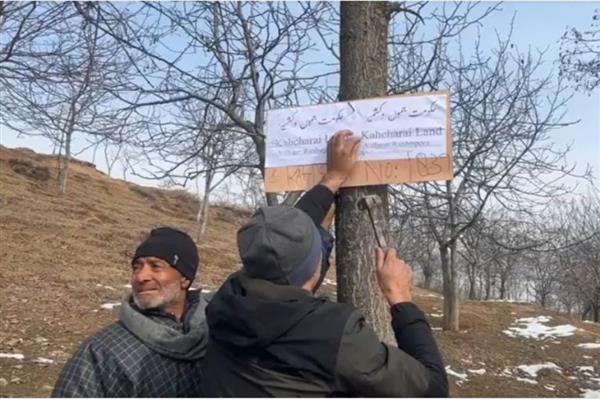 Srinagar, Feb 13: The authorities have asked the residents to remove illegal encroachments along water bodies and government in central Kashmir's Ganderbal district within 7 days or face action.
According to a notice issued by Irrigation and Flood Control Department Ganderbal, if any one fails to comply with the orders, he will be fined for violation of rules.
"All those zamindars and cultivators and other persons in the above mentioned matter are hereby notified by notice that whoever has unlawfully occupied the government area, canals and irrigation canals is hereby notified by notice that he, she shall remove the illegal encroachments within 07 days," reads the notice.
It further reads if any kind of structure has been erected, remove it within the prescribed period otherwise the department will be authorized to remove all the illegal encroachments.
"In addition, the cost of removing illegal encroachments will be charged to the violators as fines. And in operation under subsection 83 of the Water Resources Regulation and Management Act 2010 will be brought M01-/500/ 115/ -13-02-2023," it reads.