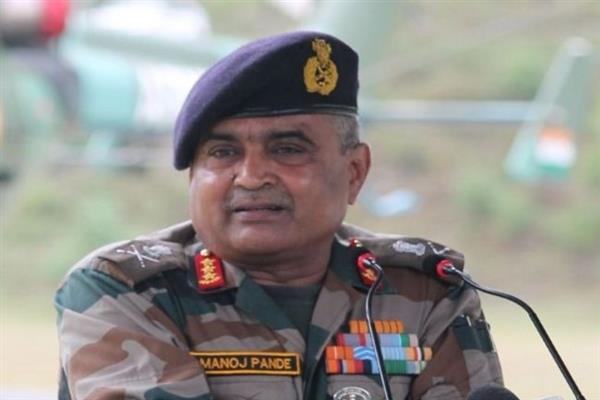 Srinagar, Jan 12: Indian Army Chief General Manoj Pande on Thursday said the ceasefire is holding well on the Pakistan border in Jammu and Kashmir but the support to "terror infrastructure and terror groups still remains From Pakistan side".
Pande also said that a proposal for induction of women personnel into artillery units has been sent to the government.
He said that the troops deployed along the Line of Actual Control (LAC) have been able to maintain a robust posture to defeat any evil design of the adversary with a firm and resolute manner.
The situation is stable and under control, but unpredictable. Gen Pande said, adding adequate deployment of troops have been made along the LAC to deal with any challenge.
"Our troops have been able to maintain a robust posture," he said. The Army chief said both sides have been able to resolve five of the seven issues that were on the table. kns