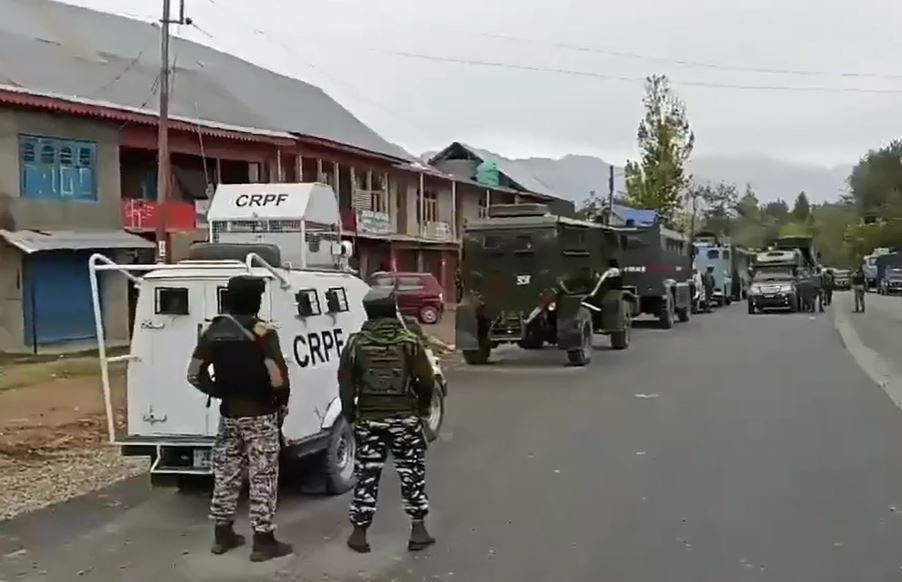 Srinagar, November 11: A non-local JeM militant was killed in a gunfight that broke out between militants and government forces at Kaprin village of South Kashmir's Shopian district, officials said on Friday.
An official said  that a joint team of police, Army and CRPF after receiving information about the presence of militants launched a search operation in the area.
He said that as the joint team of forces intensified searches towards the suspected spot, the hiding militants fired upon the party, which retaliated, thus triggering an encounter.
He said during exchange of fire, one foreign militant affiliated with JeM was killed
Meanwhile, ADGP Kashmir said that the slain has been identified as Kamran Bhai alias Hanees who was active in Kulgam-Shopian area.
"One FT of JeM #terror outfit killed, identified as Kamran Bhai alias Hanees who was active in #Kulgam-#Shopian area. Search is still going on." tweeted Kashmir Zone Police while quoting ADGP Kashmir.
Meanwhile Police in a statement said that acting on specific information generated by police regarding presence of terrorist in Kapren area of Shopian, a joint cordon and search operation was launched by Police, and Army (34RR) in the said area.
Police spokesperson said during the search operation, as the joint search party approached towards the suspected spot, "the hiding terrorist fired indiscriminately upon the joint search party which was retaliated effectively leading to an encounter.Later on CRPF (178Bn) also joined in the operation".
"In the ensuing encounter, 01 foreign terrorist identified as Kamran Bhai alias Hanees linked with proscribed terror outfit JeM was killed and his body was retrieved from the site of encounter," police spokesperson said.
As per police records, the killed militant was a categorized and involved in several militant related crime cases including attacks on Police/SFs and civilian atrocities.
The Police said the slain militant was active in Kulgam-Shopian area and was trying to revive militancy of JeM outfit by recruiting and  motivating the gullible youth.
Incriminating materials, arms & ammunition including 01 AK-74, 04 Magazines were recovered from the site of encounter. All the recovered materials have been taken into case records for further investigation, he said.
In this regard, a case under relevant sections of law has been registered and further investigation is in progress. .