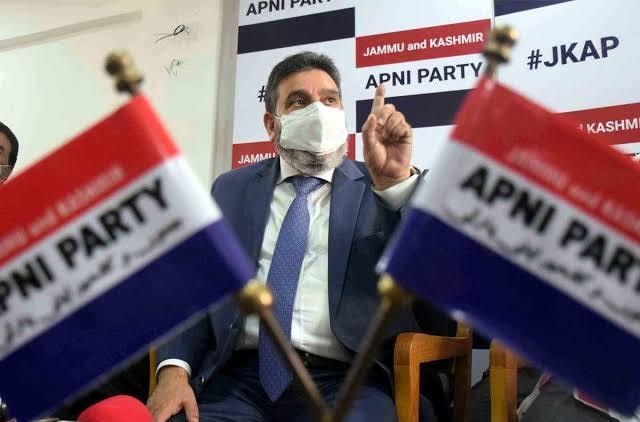 Srinagar, Nov 4: Apni Party (AP) on Friday said it will hold public convocation on November 12 in Srinagar where the party will reiterate its demand for return of Statehood to Jammu and Kashmir.
The Party insider said that AP is all set to hold public convocation on November 12 in which large number of people are expected to come.
He said the party leadership had communicated to district administration and sought permission for the conduct of convocation at Sher-e-Kashmir Park, "however the administration gave the permission at Srinagar Municipal Park for gathering where it is impossible to accomodate huge number of people."
"The AP expects huge number of people to attend the convocation. At Municipal Park it will be difficult for party to manage things. We have again requested authorities to allow the convocation at Sher-e-Kashmir Park. Hope the administration will respond at the earliest", the party insider said.
He added that AP since its inception always stands with its people who have suffered immensely due to exploitative politics. However the AP has came into being with an aim to make people of J&K self reliant so that they can shape their destiny on their own.
He said the party will reiterate his demand of restoration of statehood during public convocation and huge attendance of people will strengthen the demand of AP.
"As HM Amit Shah had promised people of J&K on the floor of parliament that statehood to JK will be returned soon, the AP will reiterate its demand for the same", he said.
He added the party had launched massive drive for restoration of statehood in recent past months and submitted memorandums at all district headquarters, besides party leadership met LG Sinha and apprised him of the demand.
The party leadership also met Union Minister Amit Shah with the demand during his J&K Visit.
This vindicates the party's stand on promises made to its people, he said.
He added the AP will never ever compromise on return of statehood to JK and the fight for its restoration will be taken to its logical end through peaceful and democratic means. kns