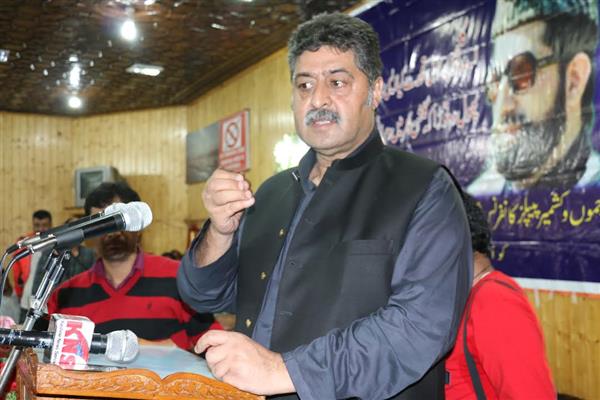 Srinagar, Oct 26: Amid news reports of his participation in electoral politics, separatist leader and Chairman of Peoples Independent Movement Bilal Gani Lone on Wednesday said that "he won't comment on something which I have not done."
Bilal, who heads JKPIM, said that he won't comment on something which he has not done.
"You should better talk to the news agency which published the news. I don't know where from they got this news," Lone said.
A news agency on Tuesday reported that Bilal Lone is likely to join electoral politics.    Bilal joined politics in 2002 after assassination of his father Abdul Gani Lone at Eidgah Srinagar. Bilal's JKPIM is part of Hurriyat led by Mirwaiz Umar Farooq.
In 2018, Bilal had said in an interview that he will "permanently stay in pro-freedom politics" because that is "the right path" and "the true legacy of his late father Abdul Gani Lone".kno