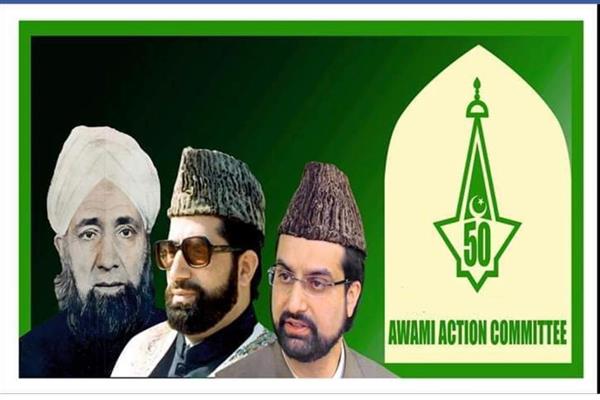 Srinagar, Oct 10: Jammu and Kashmir, the J&K Awami Action Committee (AAC) said the day marks the arrest of the party founder Shaheed-e- Millat Mirwaiz Muhammad Farooq (RA) along with dozens leaders and hundreds of activists of AAC for representing people's sentiments and aspirations and raising voices for truth and justice.
According to a statement, "Shaheed-e-Millat (RA) was arrested and jailed for almost three years without any trial. He was kept in solitary confinement at interrogation centre in Satwari Jail Jammu and also subjected to severe torture and harassment for his political beliefs," statement reads.
Awami Action Committee annually observes October 10 as "Prisoners Day", and the day would be remembered as such. However no function could be organised due to the continued illegal house detention of party chairman Mirwaiz Umar Farooq, it added.
.
"Following the martyrdom of Shaheed-e-Millat (RA), despite repeated government pressures and continued incarceration of the present Chairman Mirwaiz Umar Farooq, the Awami Action Committee stands firm on its principled and fundamental stand seeking a peaceful and just solution to the Kashmir issue," statement reads.
"Even today, scores of political leaders, activists and youth continue to languish in J&K and outside jails for many years. Our chairman also continues to be under illegal house arrest for the last more than 3 years. Awami Action Committee demands their immediate and unconditional release," statement reads.