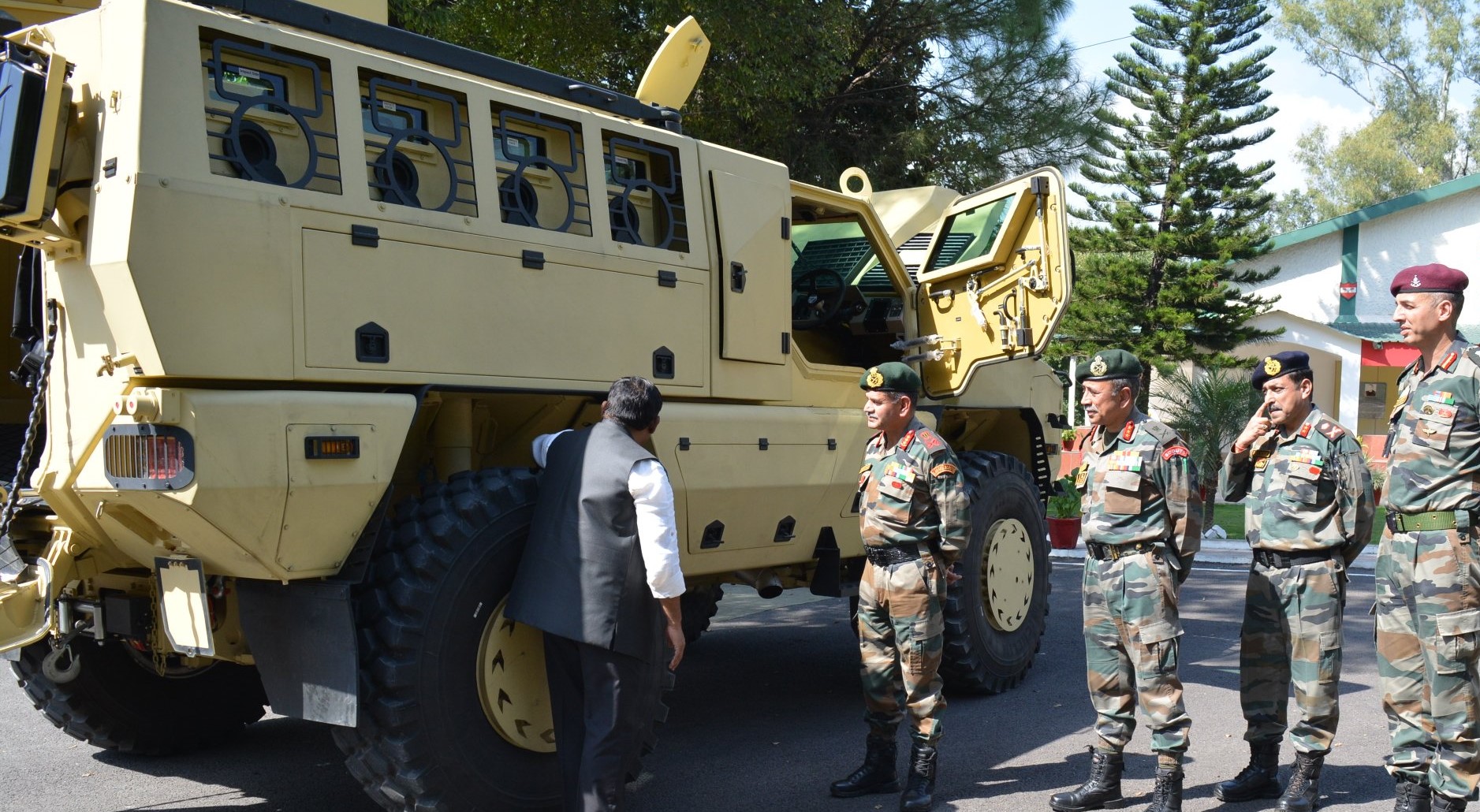 Jammu, Oct 06: To enhance the operations capabilities in difficult and challenging terrains of Jammu – Kashmir and Ladakh, the Indian Army inducted much awaited indigenous 4×4 armored terrain vehicles in the armory.
The first consignment of specialized armored vehicles was formally received by General Officer-Commanding-in-Chief (GOC-in-C) Northern Command, Lieutenant General Upendra Dwivedi from officials of India's Bharat Forge Limited in Command headquarters Udhampur.
Northern Command deployed the vehicles for Quick Reaction Force (QRF), the specialized   unit capable of rapidly responding to emergent situations.
As per reports, Bharat Forge Limited had last year signed a deal with global aerospace-tech firm Paramount Group to manufacture these armoured vehicles in India for the Indian armed forces. Subsequently, the Ministry of Defence had placed an order worth Rs 177.95 crore for the supply of Kalyani M4 vehicles.
The Kalyani M4 is a multi-role platform vehicle that aims to aid the armed forces in quick mobility in rough terrain.  It offers best-in-class levels of ballistic and blast protection – up to 50kg TNT side blast or IED/roadside bombs due to its innovative design, built on a flat-floor monocoque hull.
The vehicles can carry a maximum payload of 2.3 tonnes and up to 8 people. The Kalyani M4 weighs around 16,000 kilograms with all the armour. The M4 can reach a top speed of 140 km/h and has a range of 800 km. It had undergone extensive trials in Ladakh.