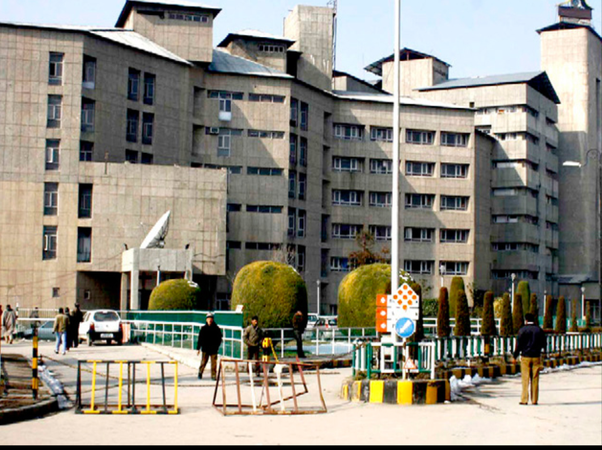 Srinagar, Oct 03: The government's proposed move to pool 50% post-graduate (PG) seats from Government Medical College (GMC) and all seats of Sher-e-Kashmir Institute of Medical Sciences besides 15 percent undergraduate seats for all-India quota this year is going to affect health care services in Jammu and Kashmir, doctors said on Monday.
Resident Doctors Association (RDA) GMC Srinagar general secretary Dr Faisal said that a doctor who pursues PG from any institution outside J&K has to give a written bond that he will work in the same institution for 4-6 years after completing his degree. But such rules do not exist here until now.
He said that when a doctor from outside Jammu and Kashmir would complete degree, he would leave J&K and work outside, triggering shortage of specialists.
Dr Muzzafar spokesperson of RDA GMC Srinagar said  that the order is detrimental to the aspirations of medical students and if implemented, will harm the interests of the aspiring PG candidates of Jammu and Kashmir.
He said that new medical colleges have been established but PG seats are not available there as of now and the government must at least shelve the order till PG seats will be introduced there.
"Patient-doctor ratio is already grim here and if this order is implemented in such conditions, there will definitely be a shortage of specialists," he added.
President Doctor Association of Kashmir Dr Nisar Ul Hassan said that surrendering these seats will jeopardize the careers of local aspiring doctors and will open flood gates for outsiders and impact us.
"Outsiders will steal our seats only and are not going to benefit us as they will leave J&K once they complete the degree and are going to impact the patient care ultimately and the number of specialists will be less," he added.
Dr Nisar demanded that the government reserve all seats for J&K aspirants only as of now as J&K students won't be able to compete in all India level due to lack of exposure.
Meanwhile, President Civil Society Forum Qayoom Wani said pooling of 50 percent PG quota for non-locals will affect health care and it will directly affect efficiency of doctors.
"It is injustice with local aspiring doctors as it is going to freeze their opportunities," he said.kno